The lights don't escape anyone during the Chrismas holidays. Paisas (the gracious people of Medellin) are BIG into Christmas lights.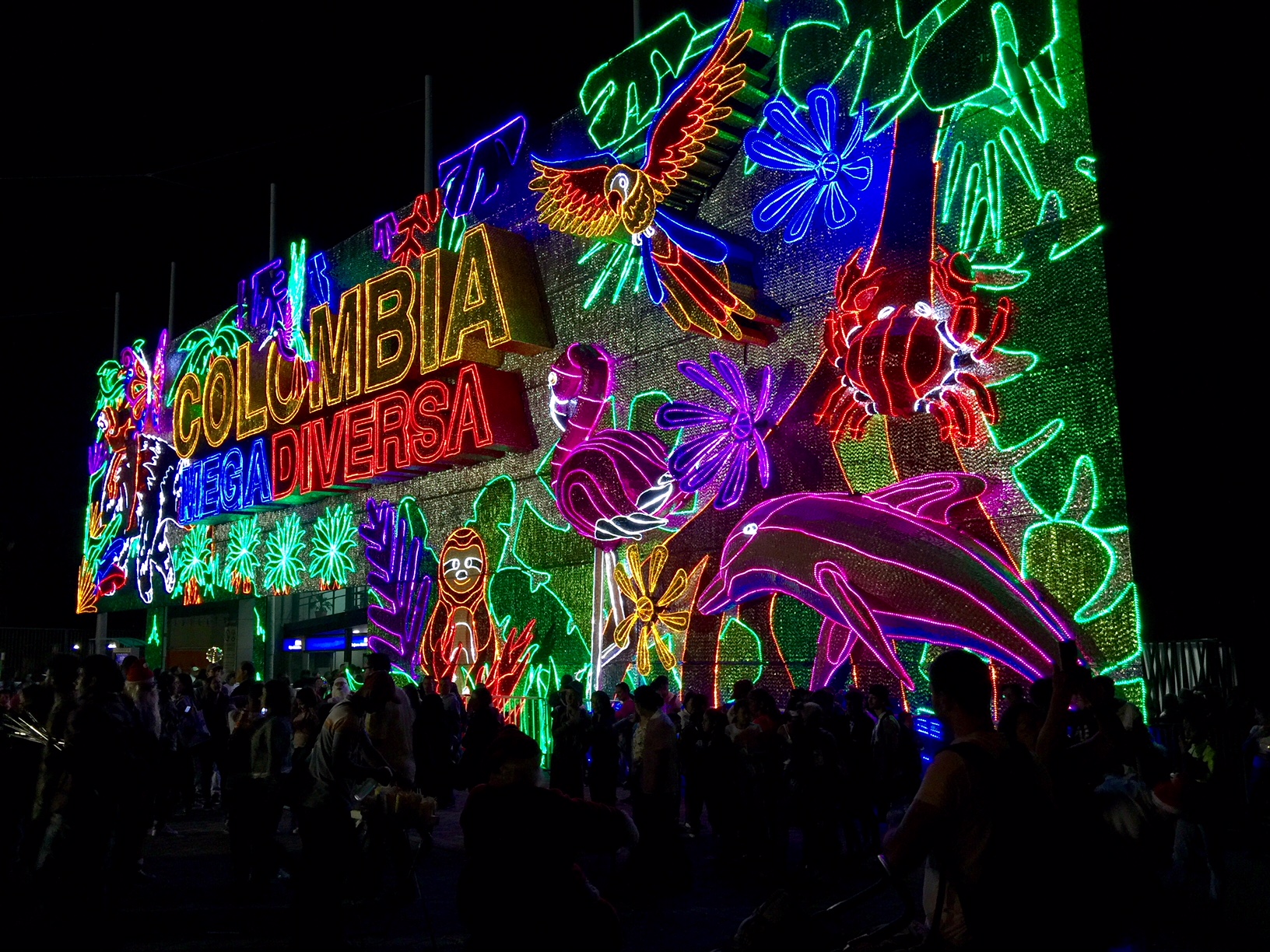 A snippet of music, captured while walking through the park:
This year the spectacular Parque Norte lighting exhibit celebrates the biodiversity of Colombia.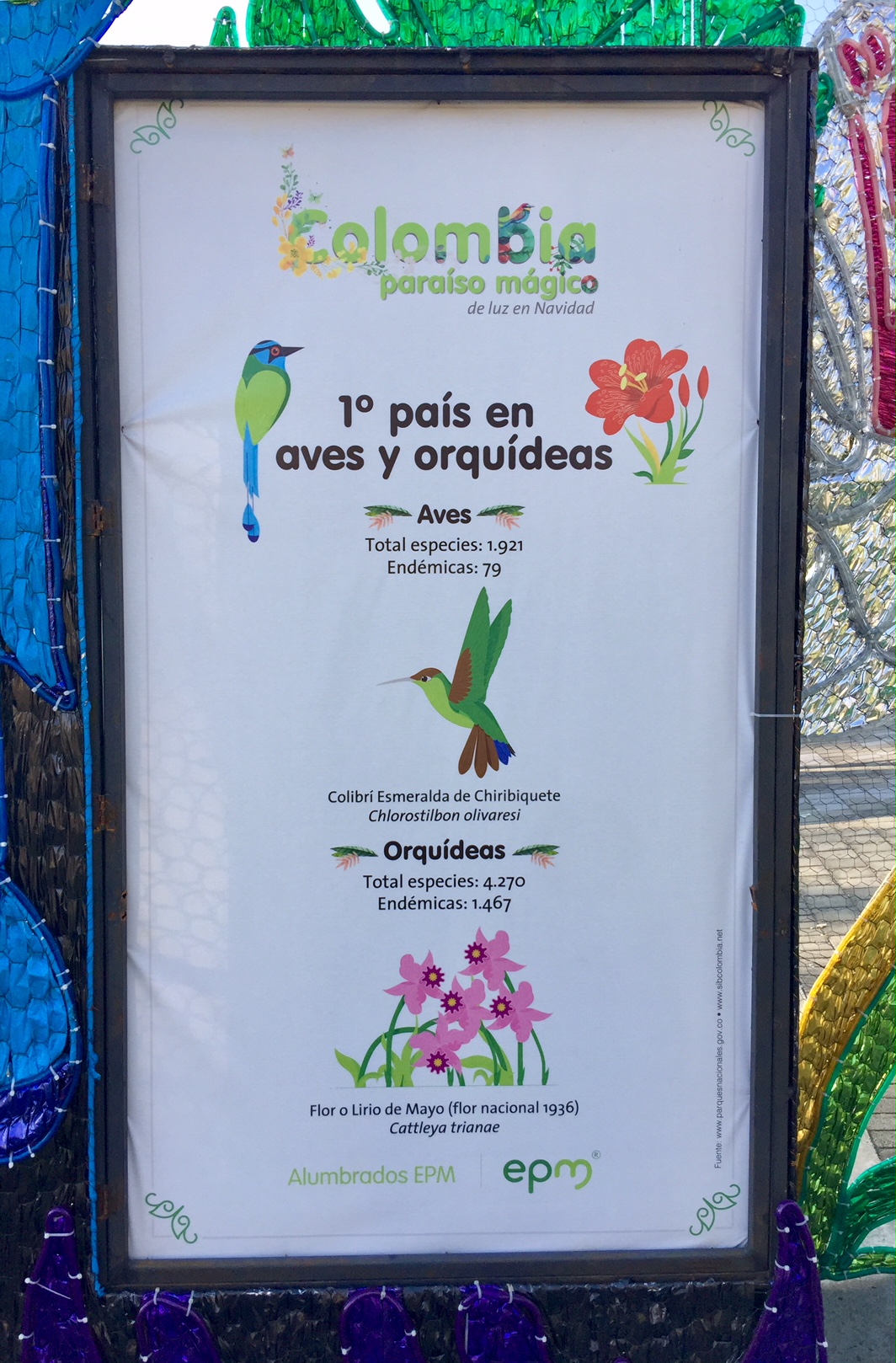 Colombia is "Mega Diverse," as the sign says.
There are more species of orchids and birds than any other country in the world.
The number of species of plants, amphibians, butterflies and fresh water fish, outnumber every country except Brazil (a country seven times larger than Colombia).
There are more species of palm trees and reptiles here than in every country but two.
Similarly, mammals are more diverse here than in all but three countries.
Fun fact about the Colombian mammal the anteater: they're called "ant bears" (osos hormigueros).