The lights don't escape anyone during the Chrismas holidays. Paisas (the gracious people of Medellin) are BIG into Christmas lights.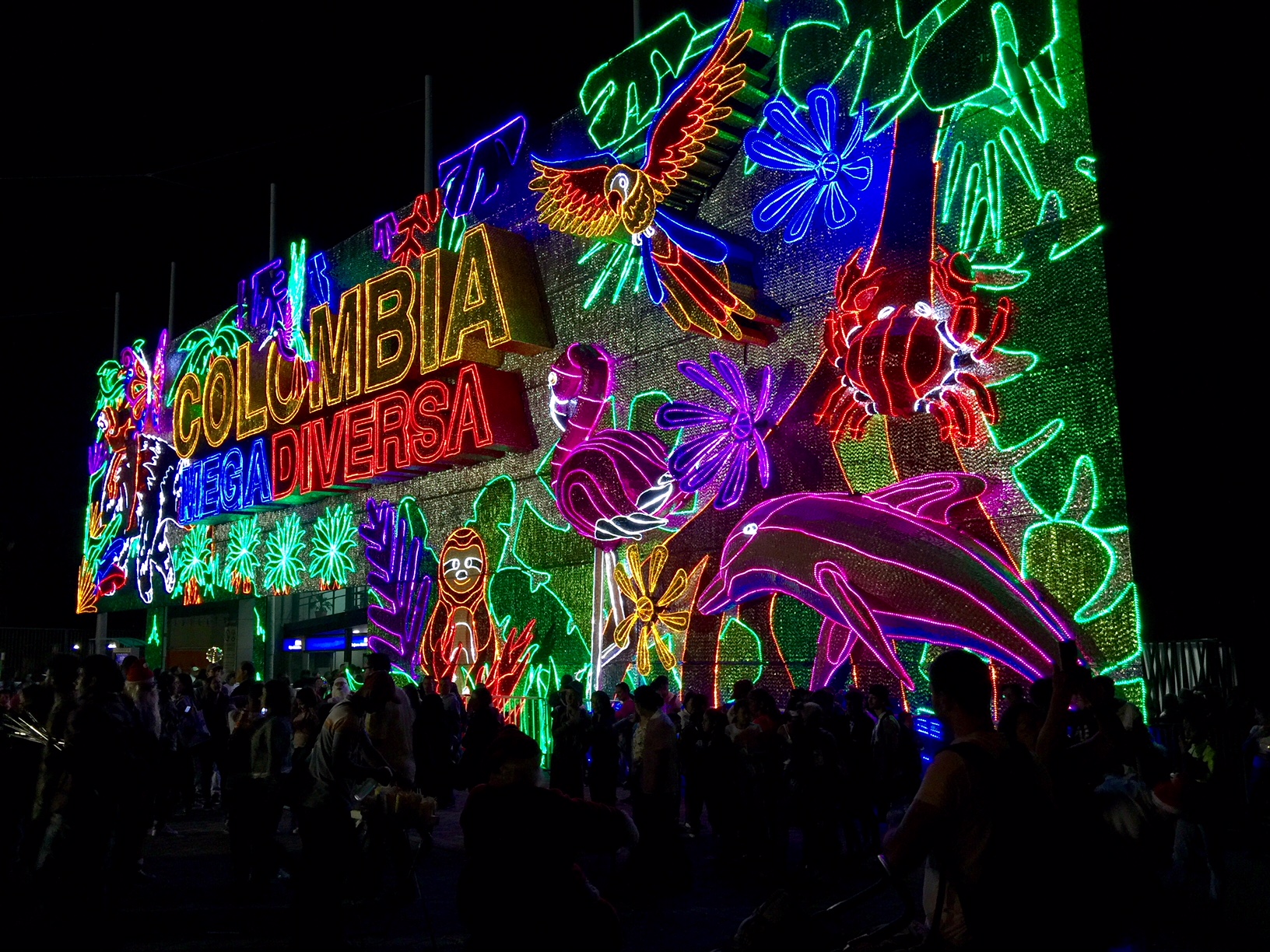 A snippet of music, captured while walking through the park:
This year the spectacular Parque Norte lighting exhibit celebrates the biodiversity of Colombia.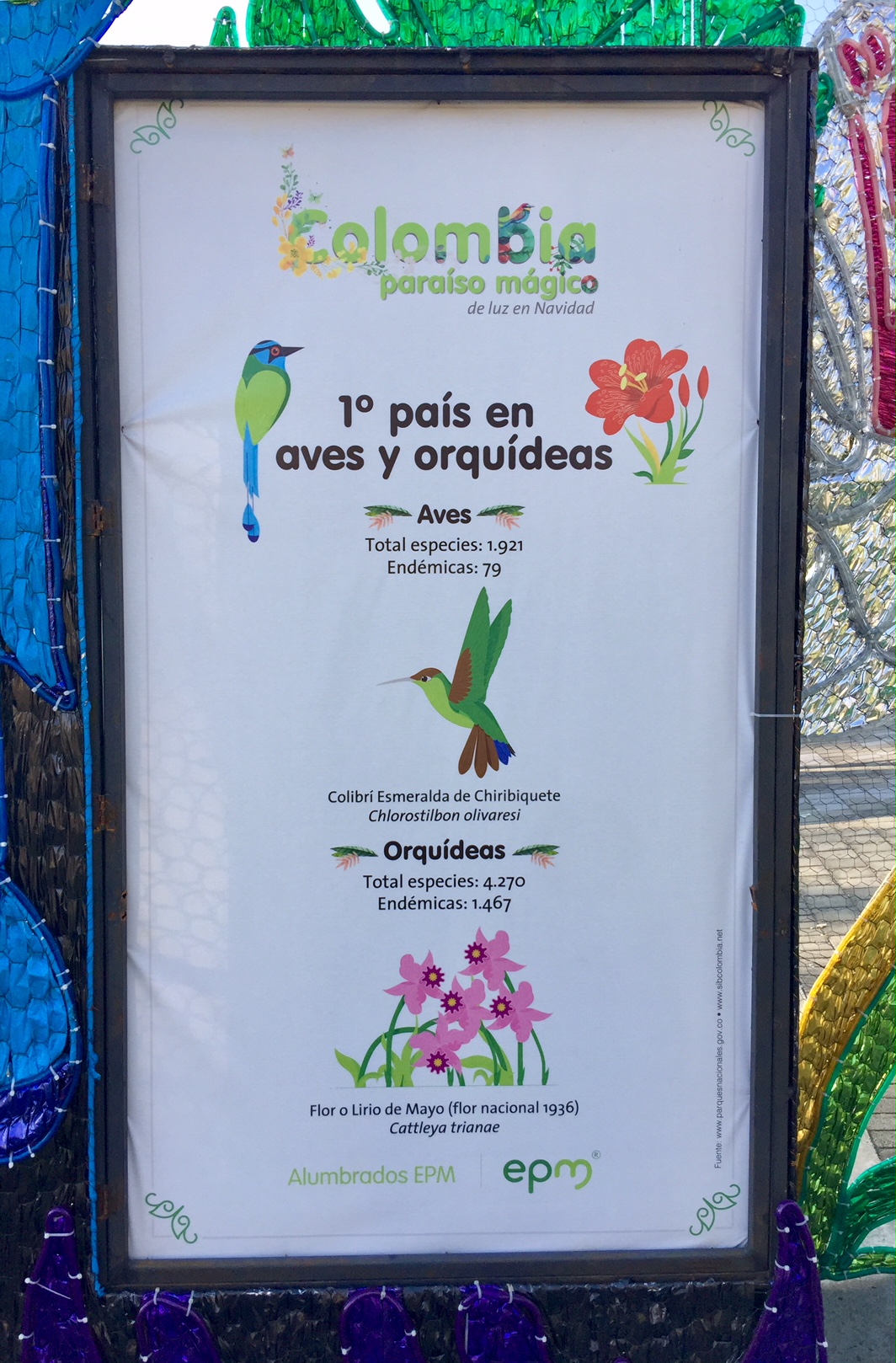 Colombia is "Mega Diverse," as the sign says.
There are more species of orchids and birds than any other country in the world.
The number of species of plants, amphibians, butterflies and fresh water fish, outnumber every country except Brazil (a country seven times larger than Colombia).
There are more species of palm trees and reptiles here than in every country but two.
Similarly, mammals are more diverse here than in all but three countries.
Fun fact about the Colombian mammal the anteater: they're called "ant bears" (osos hormigueros).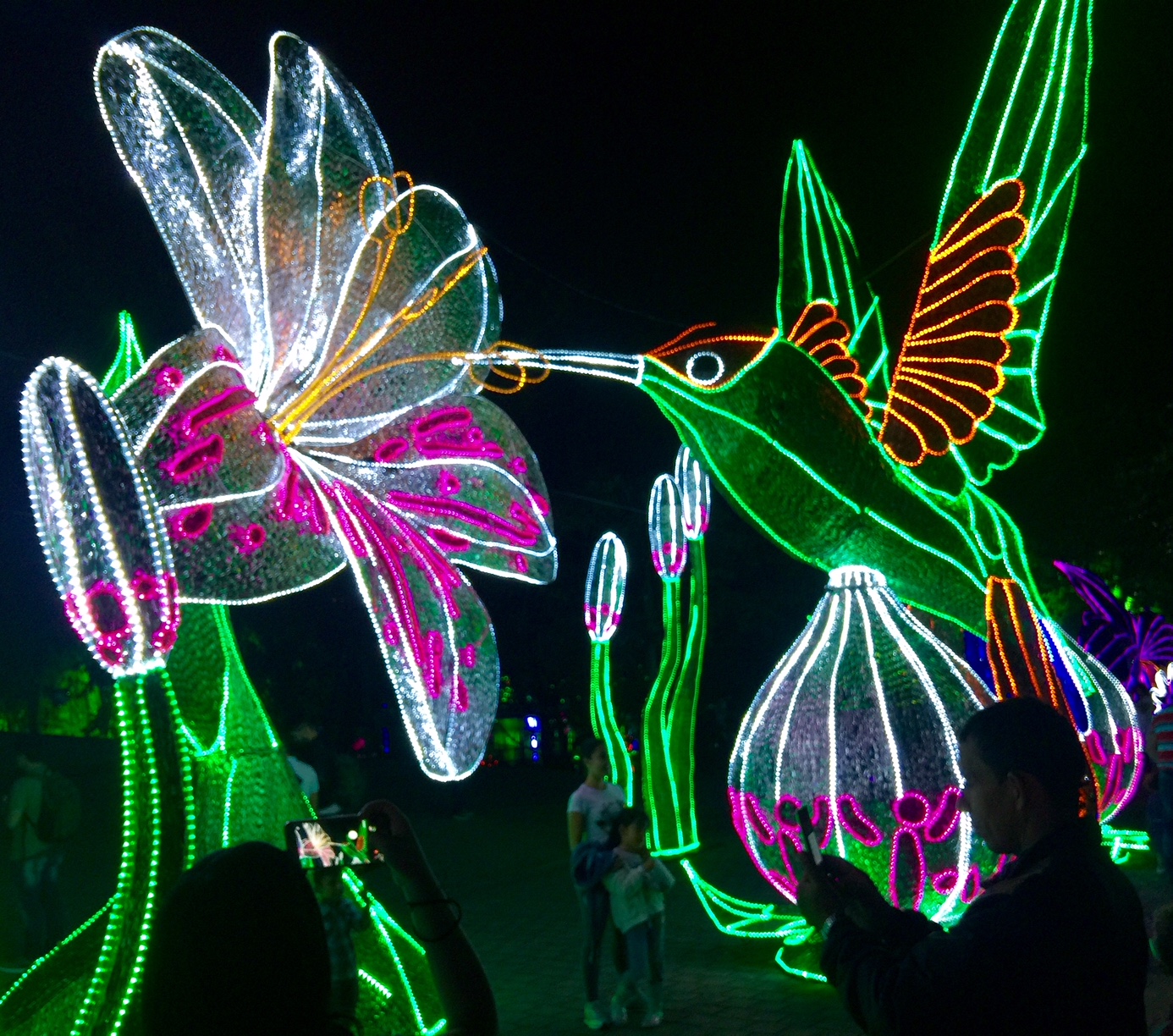 For the most part, the lighting displays are the sizes of small buildings. And fantastic.
While the sightseers are packed in, they're polite and calm (at least until the music starts).
Once any of the bands started playing, the joy level rose and people started singing along, grabbing partners to dance and clapping.
We saw three parades while we were there: each one made music and delighted us all.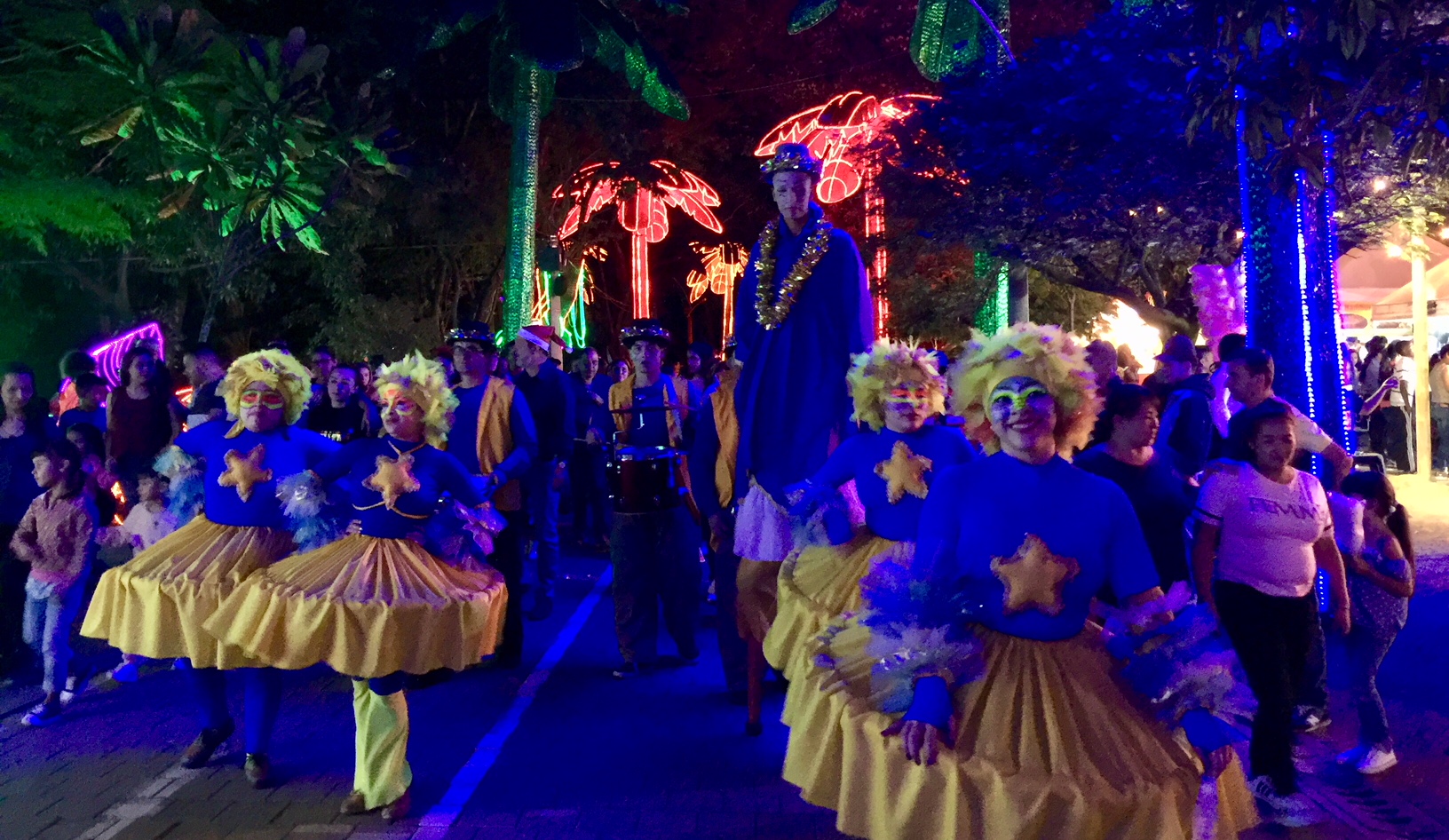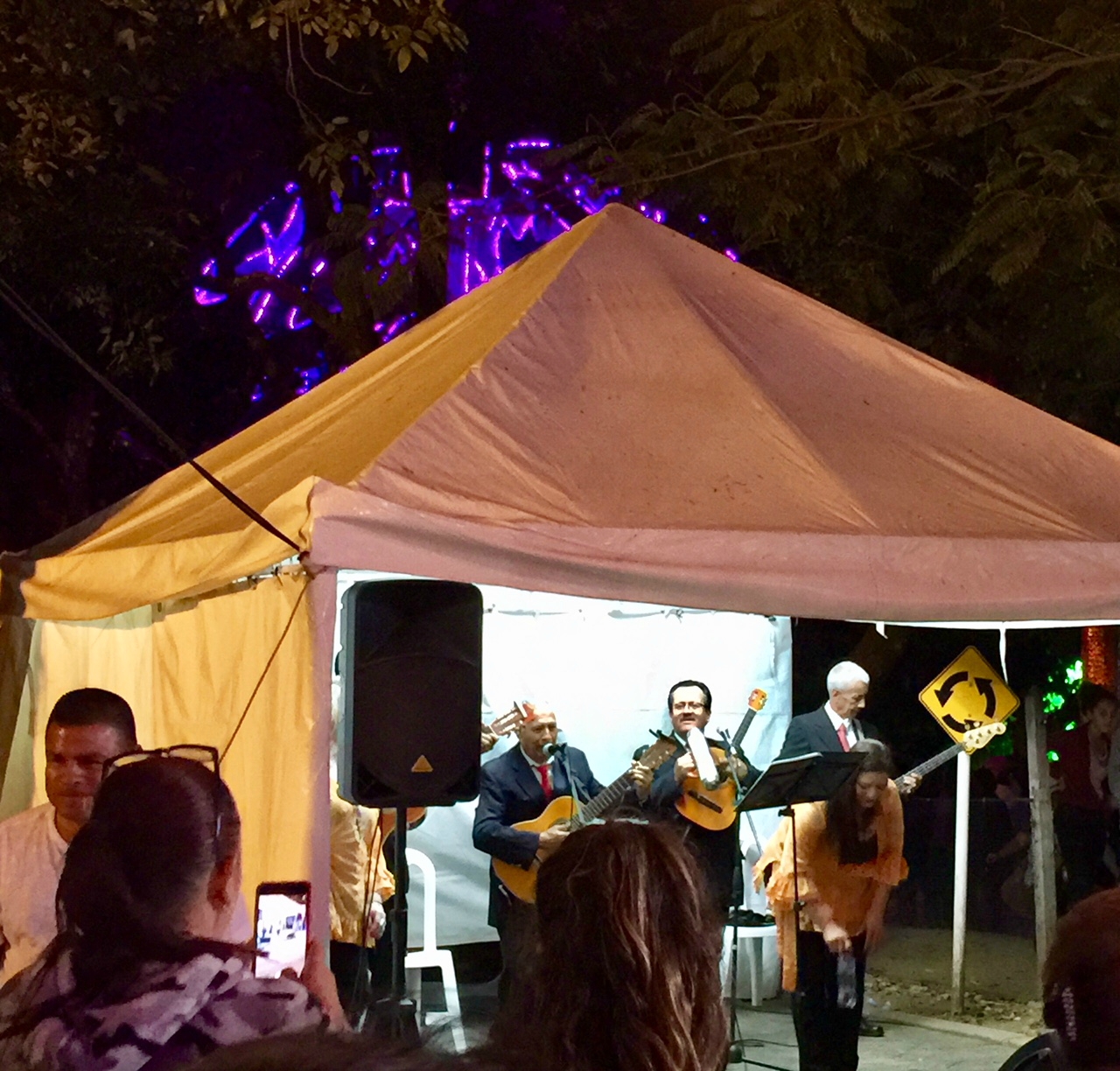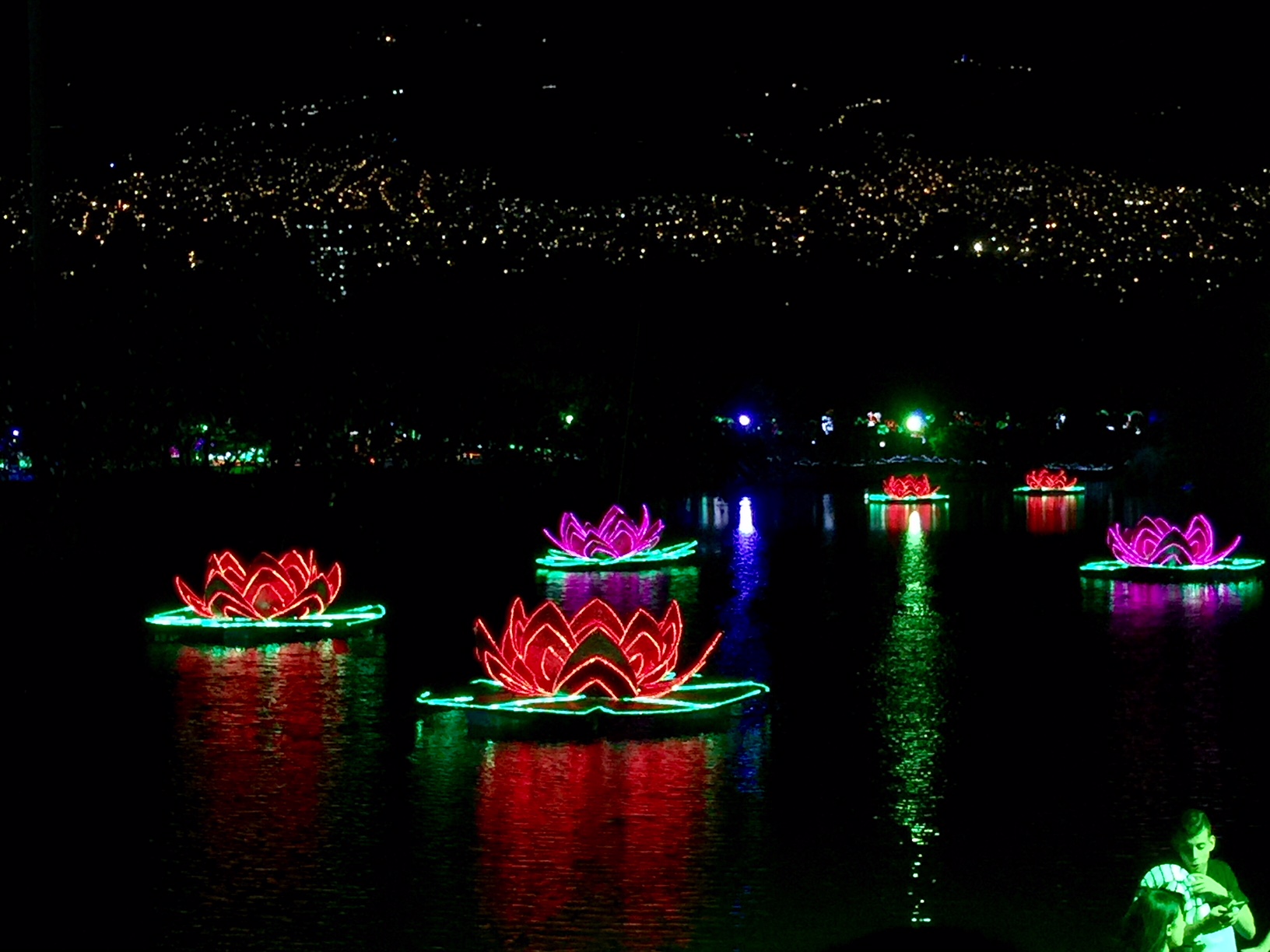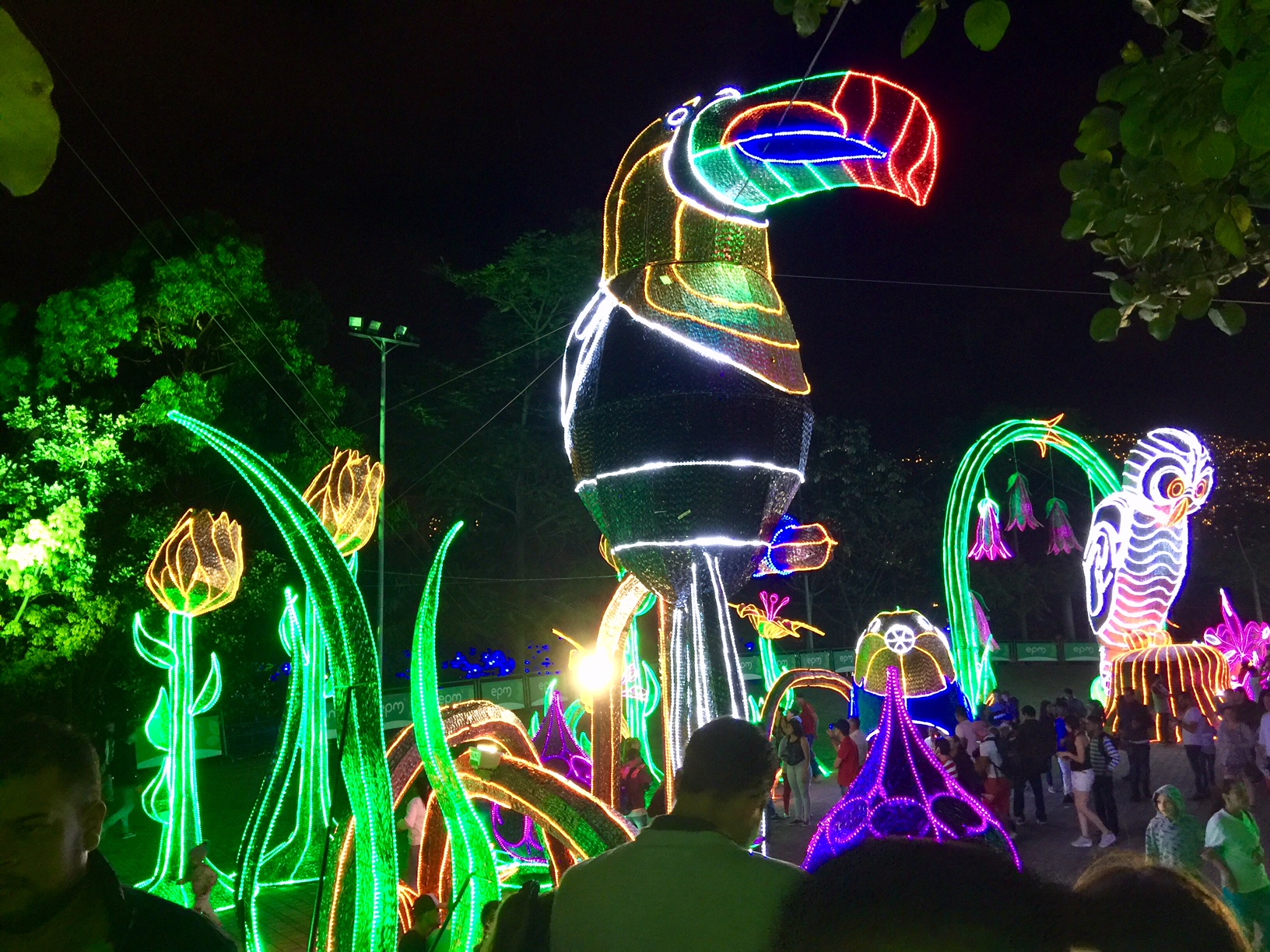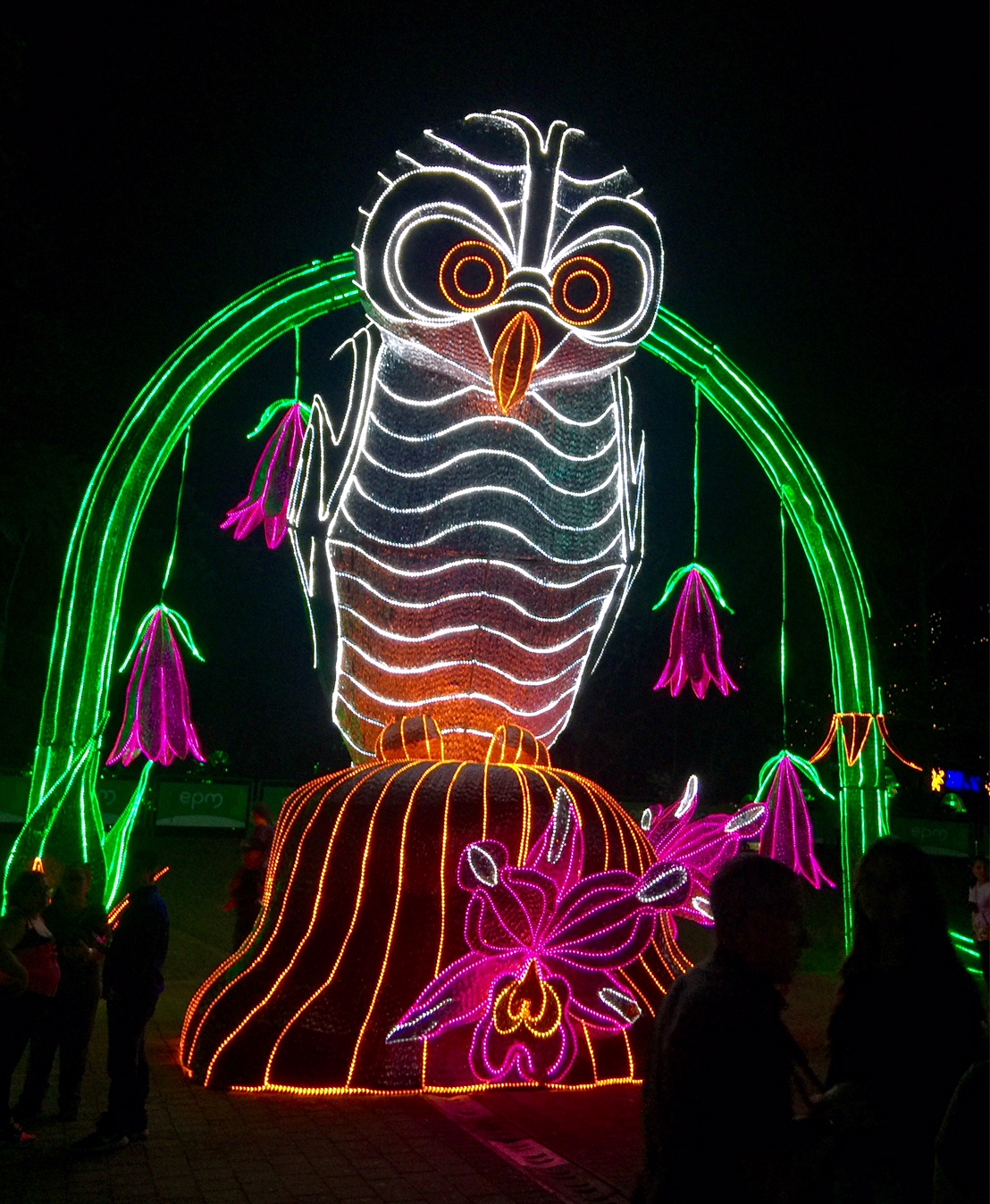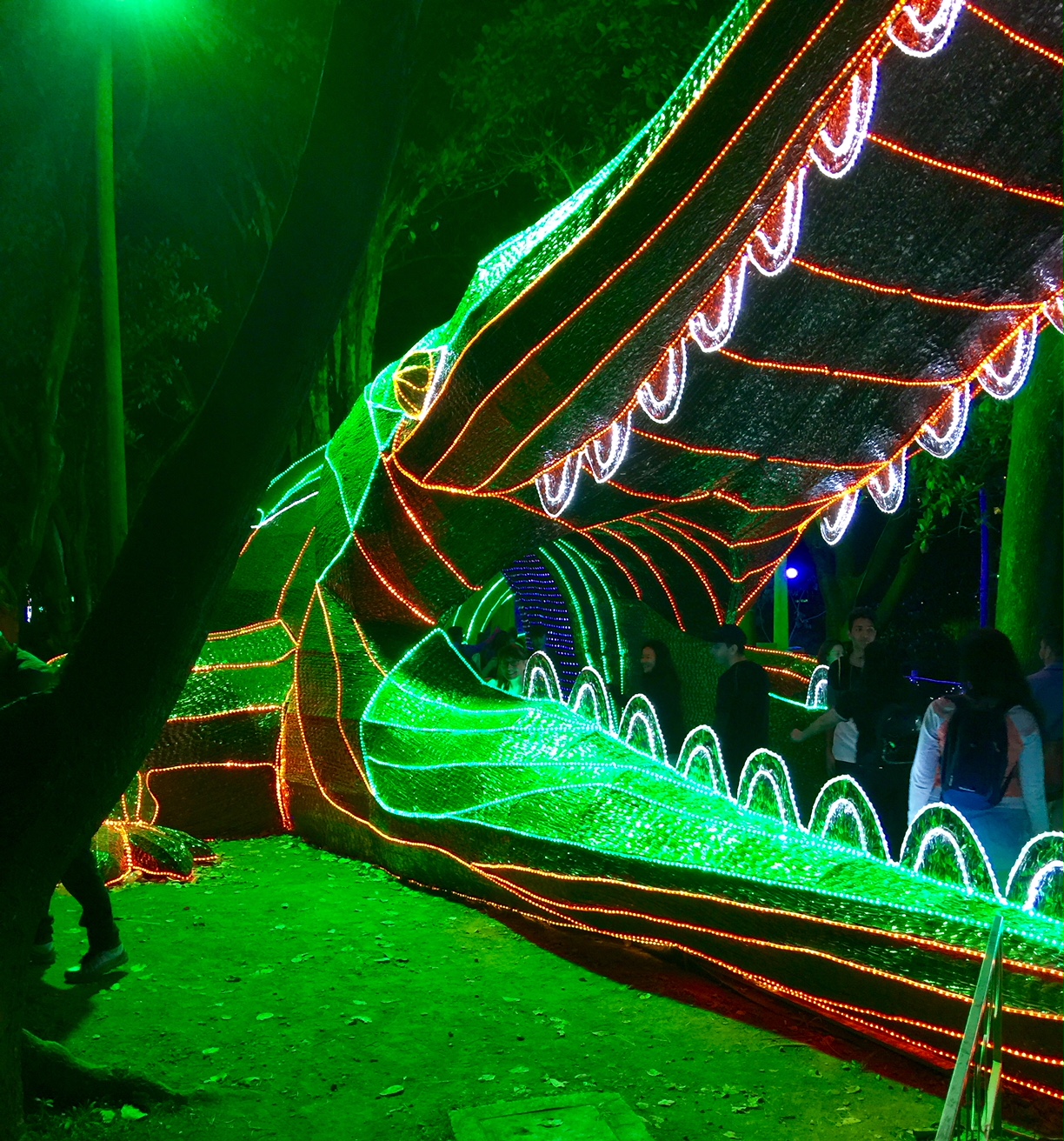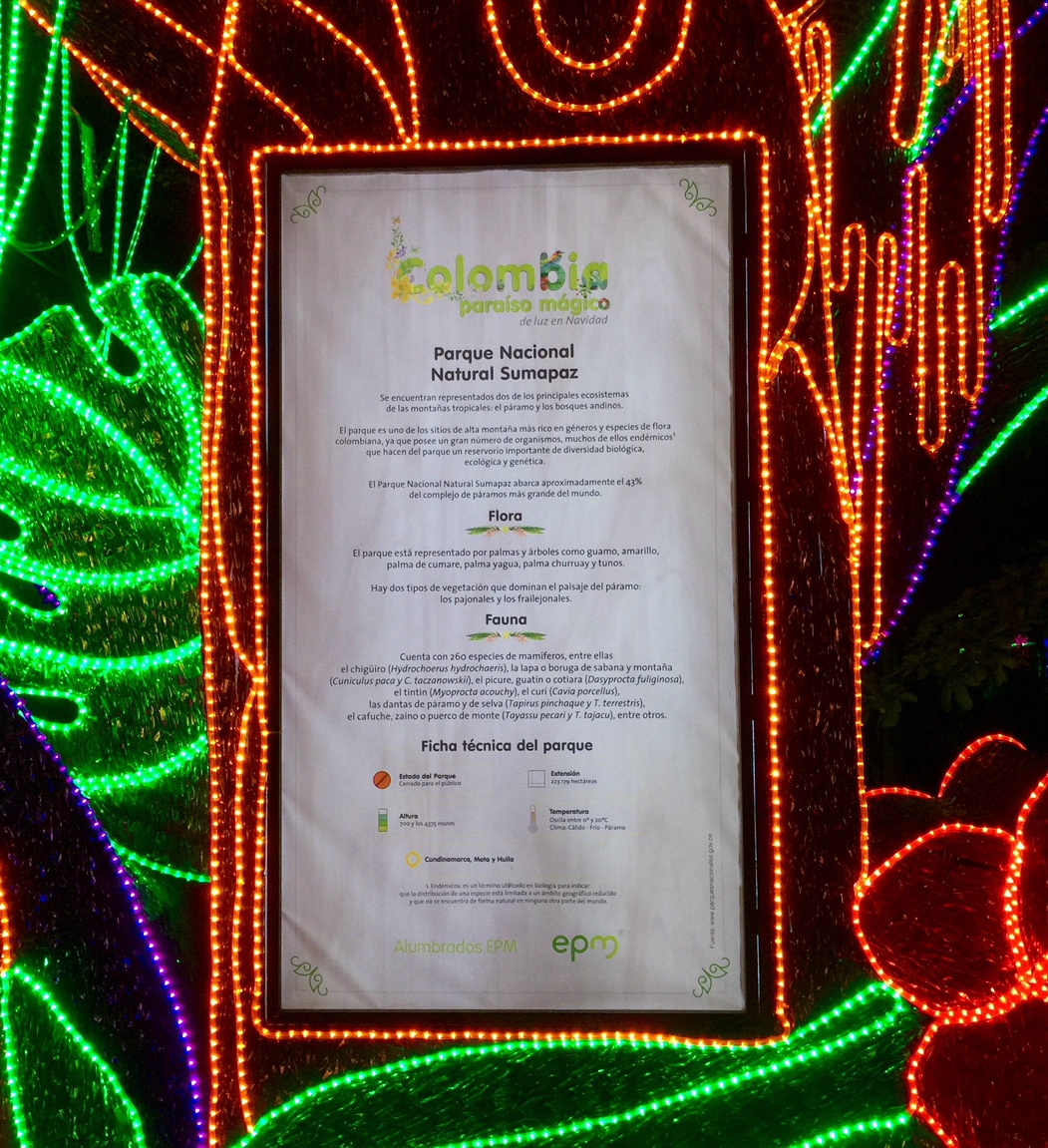 Just as I noticed that we hadn't seen a single image of Jesus all evening, we came across an artist creating a portrait of Jesus in chalk.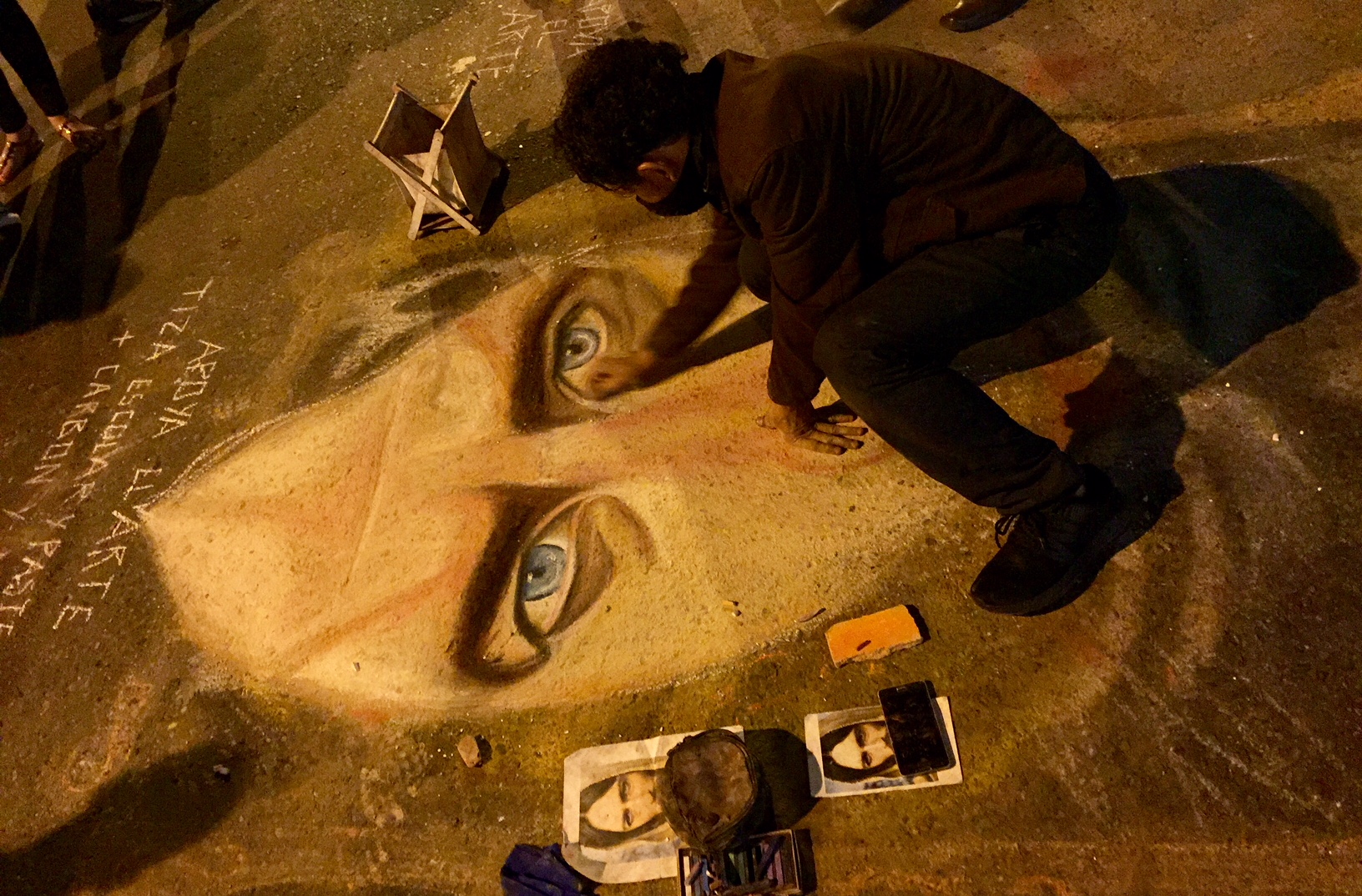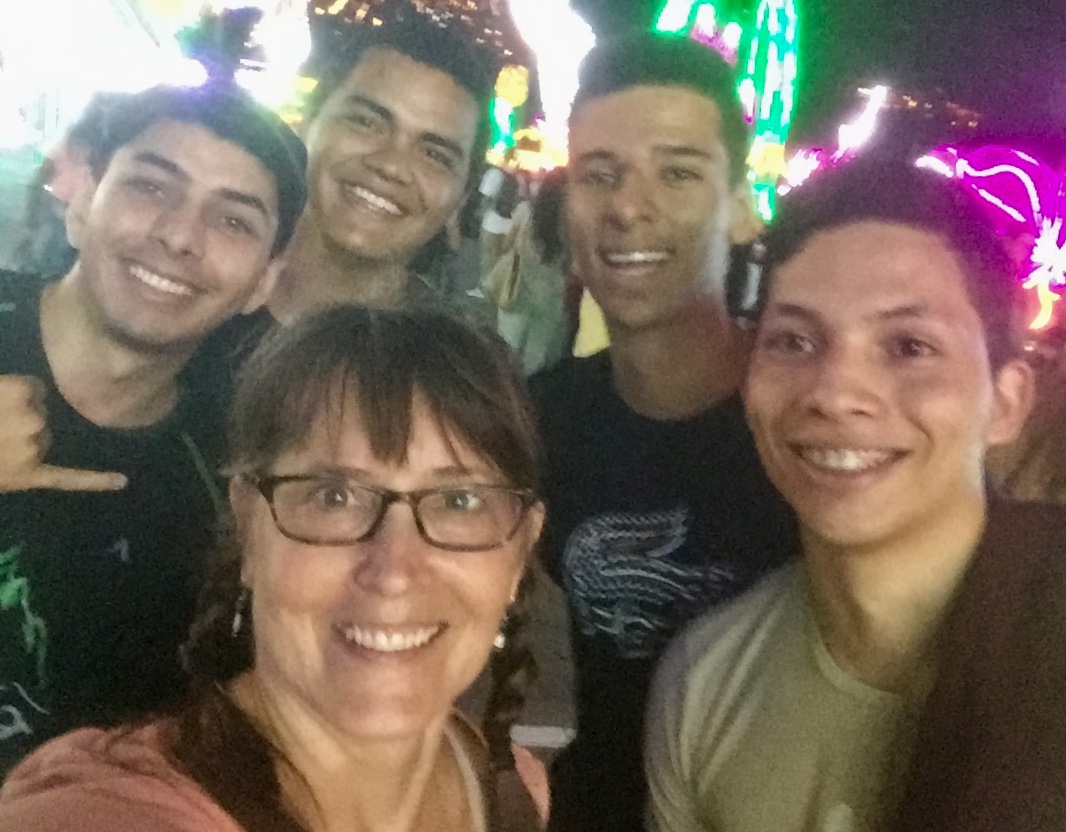 The tour was part language exchange, where we help each other with the language we're trying to learn, and part enjoying a new place. There's a different language exchange several nights a week here - they're super social and friendly. This Friday (the 14th) night I made friends with a handful of 20 somethings.