In El Centro of Medellin is a music and culture foundation called La Pascasia.
Most visitors don't stay in the city center (it can be a bit sketchy, especially at night), but it's worth a trip for sure – if just for La Pascasia.
Traditional and non-traditional music is offered, and it's always a rueda (party!)- people love it. It's jammed when there's live music. There's also a small museum and art gallery… and in the center is a garden with a tree. None of my pictures captured the loveliness, so imagine something lavish and tropical and you won't go wrong.
At different points people from the crowd would randomly get on stage and start dancing.
My mind couldn't get itself around this. Too many questions.
So much fun.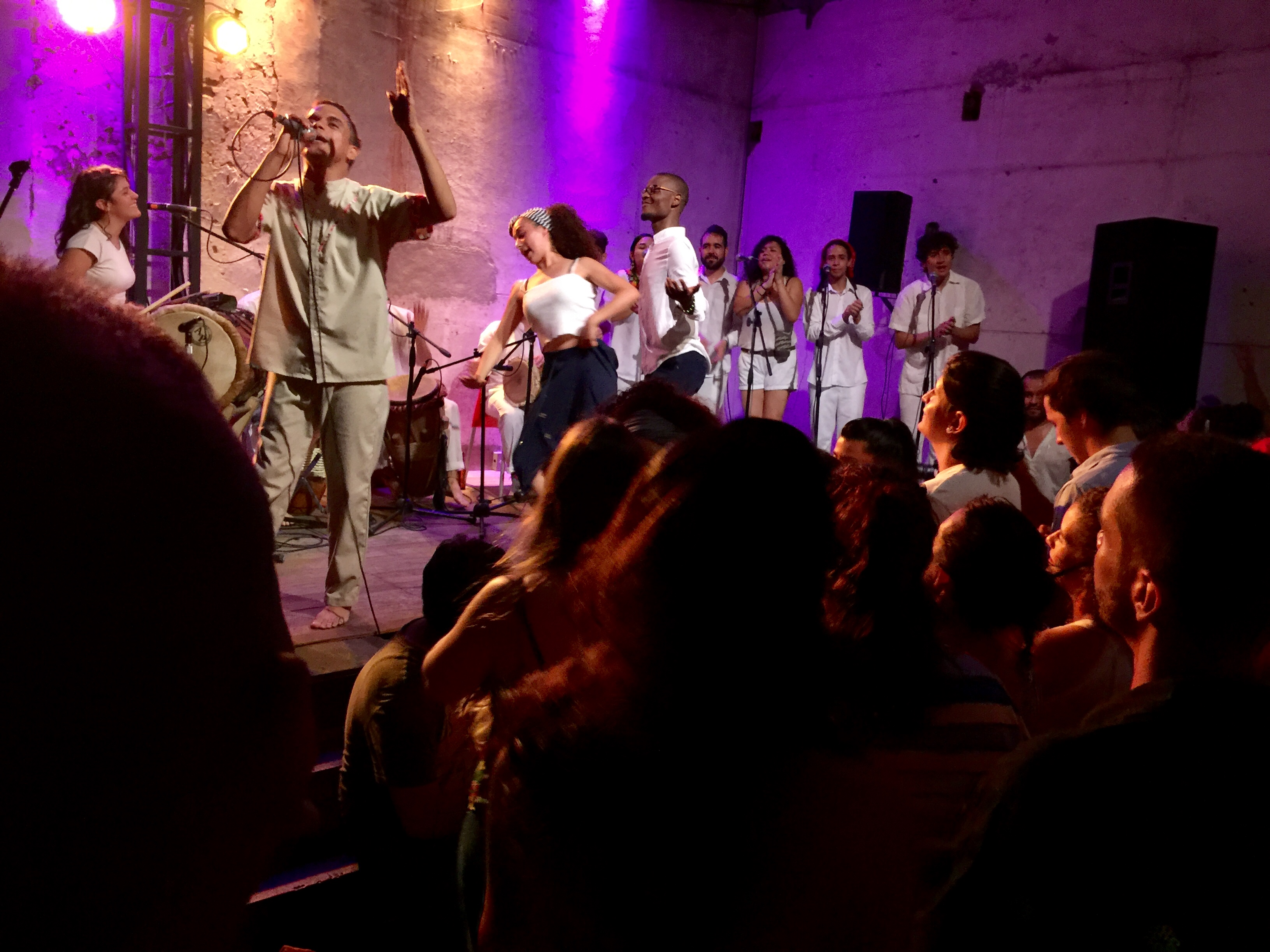 Their all-white clothing is typical of the Cartegena region: at least a region with a climate warmer than Medellin.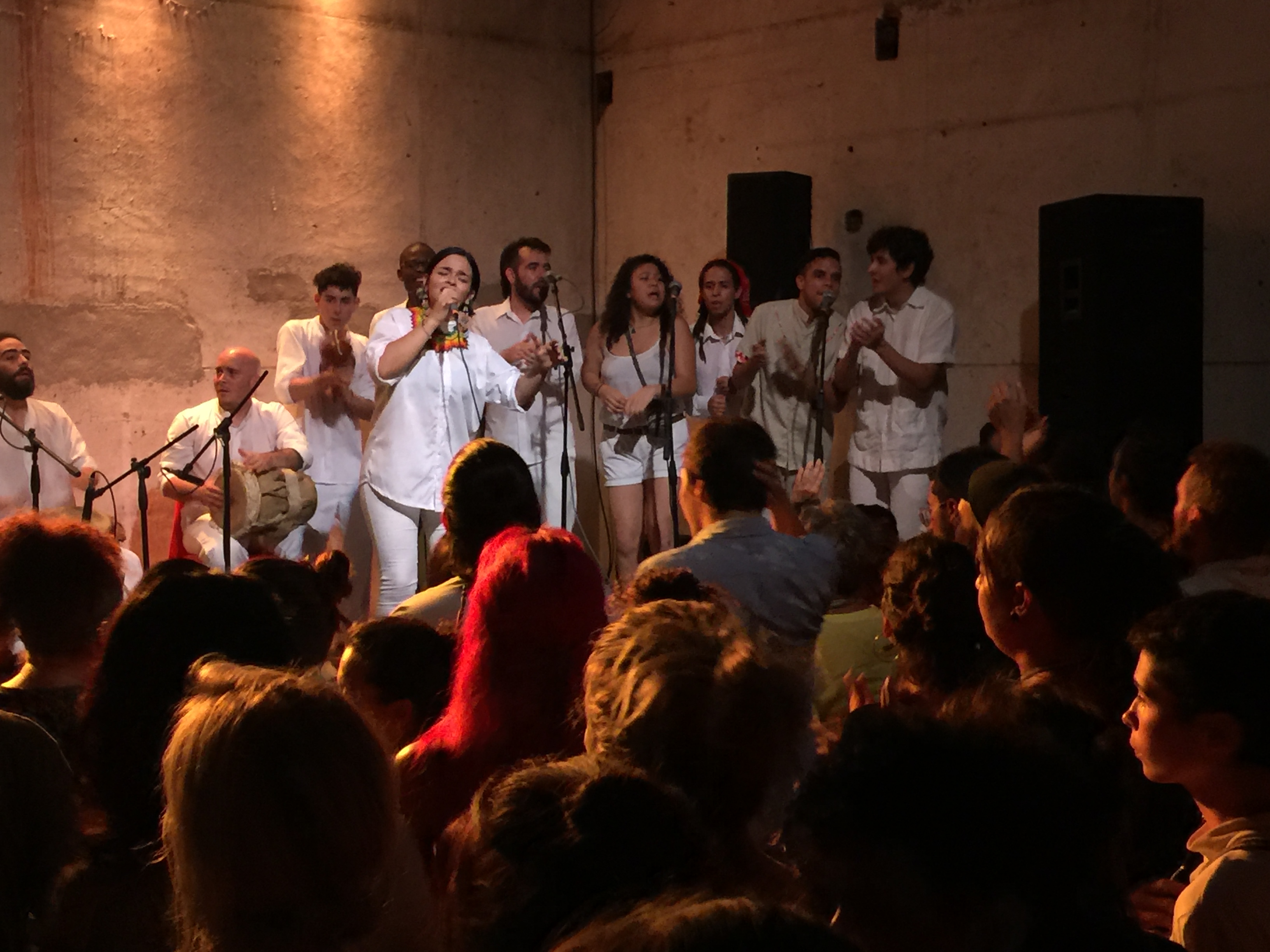 I don't remember if that song is from that singer –  it's something to give you a sense of the night.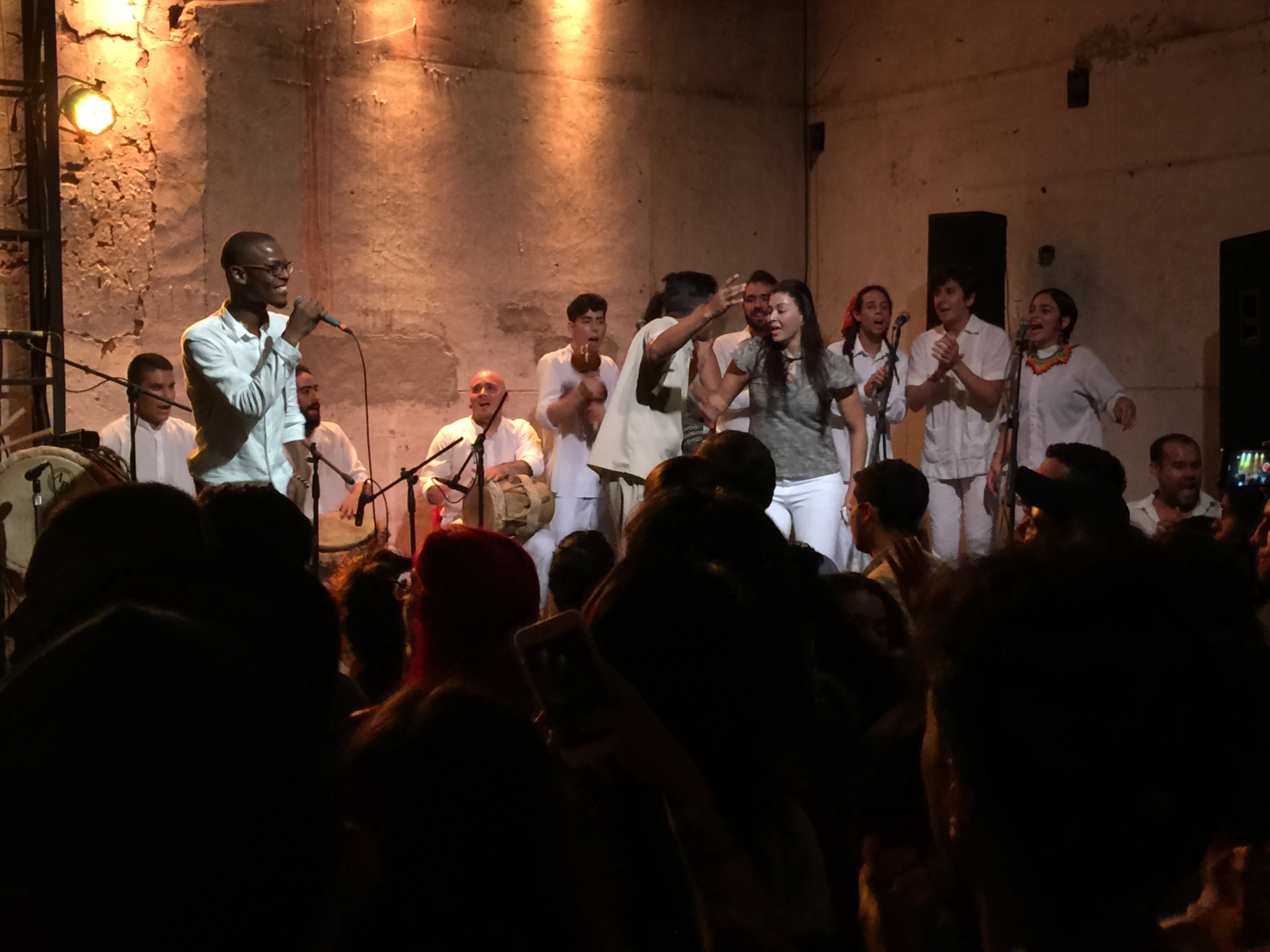 More random dancing from the crowd.