I'm house-sitting/dog-walking/plant-watering in a small private community that's not really in a town, although there are stores I can walk to. It's closest to a small town called El Retiro (Antioquia, same as Medellin) and near to La Ceja.
The gated community is deep in the hills of Antioquia, and is a little more than a mile above sea level.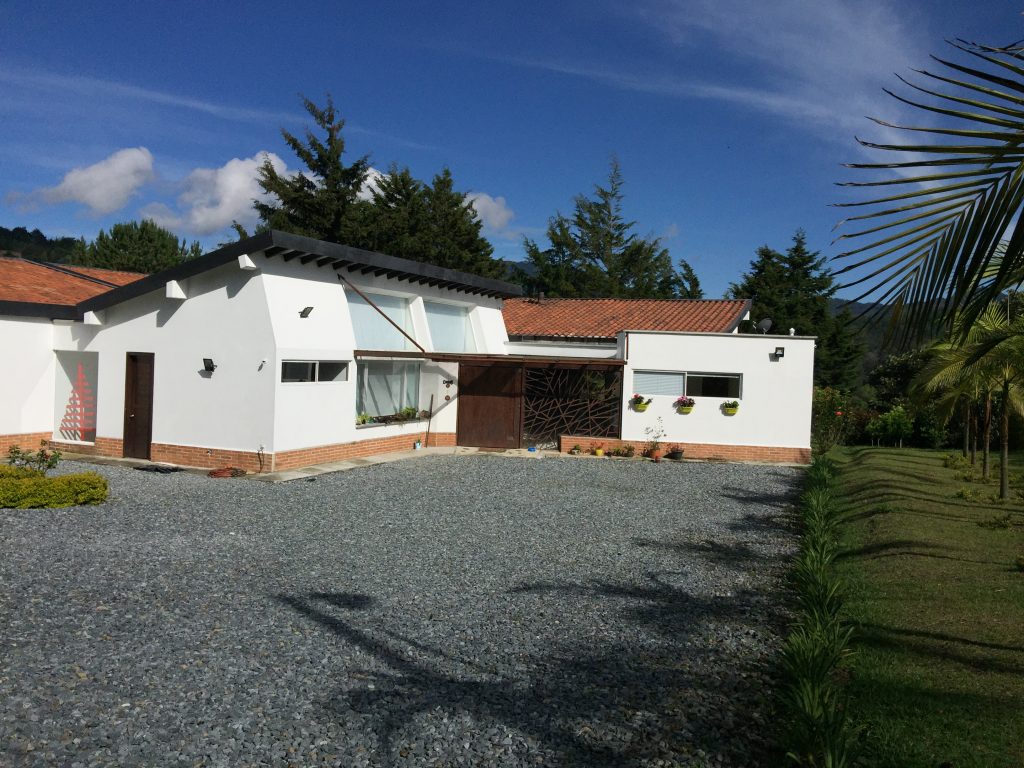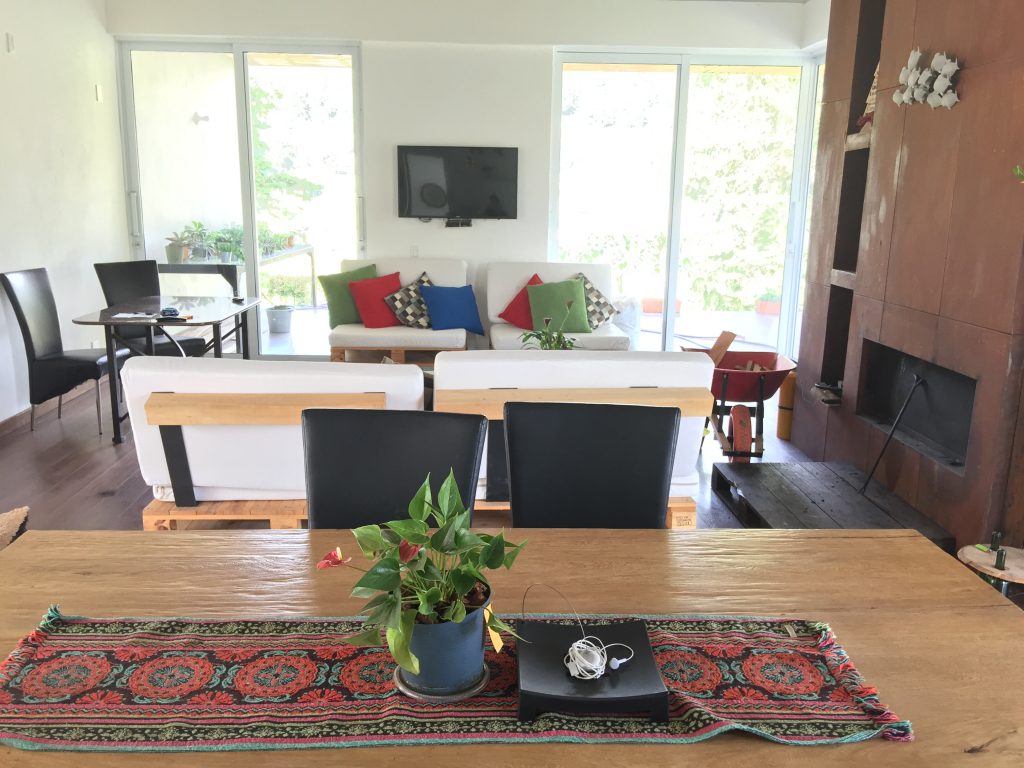 The views are gorgeous and the yard is sweet, with a little vegetable garden (I take rosemary, different kinds of mint, and and some kale and spinach-y kinds of veggies every day) and lots of fruit trees (tree tomato, fig, some little fruits I don't know the names of, mandarin, and more).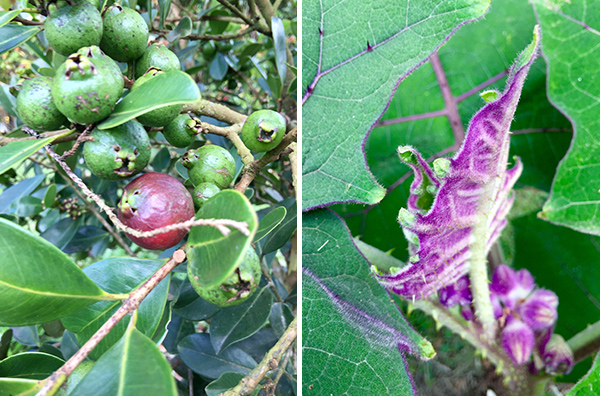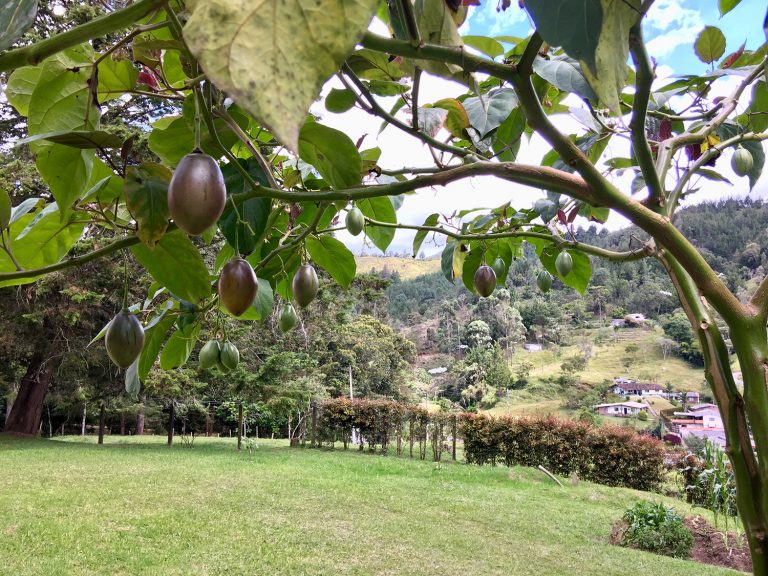 There's a gentle rain every night around the time that I'm writing this, 9:00 pm, and on an off through the night until around 7:30 am. It cools down to the 60s too – perfect sleeping weather!
Perfect for rich, beautiful plant life too. So much I've never seen before …and still don't know the names for. Outside of the birds and an occasional lizard the wildlife are not visible.
I can wait until the fruits are the perfect amount of ripeness before eating them off the plant!
To the left is a tree tomato tree… a popular fruit for making drinks.
There's a fruit drink with every meal here. I buy fruit pulp in the grocery store for around one dollar to make 3 or 4 drinks.
This is the view from from porch.
Off to the right in the yard is a little patch of garden, where heirba buena, espinaca, rosemary, peppers, cilantro and more grow.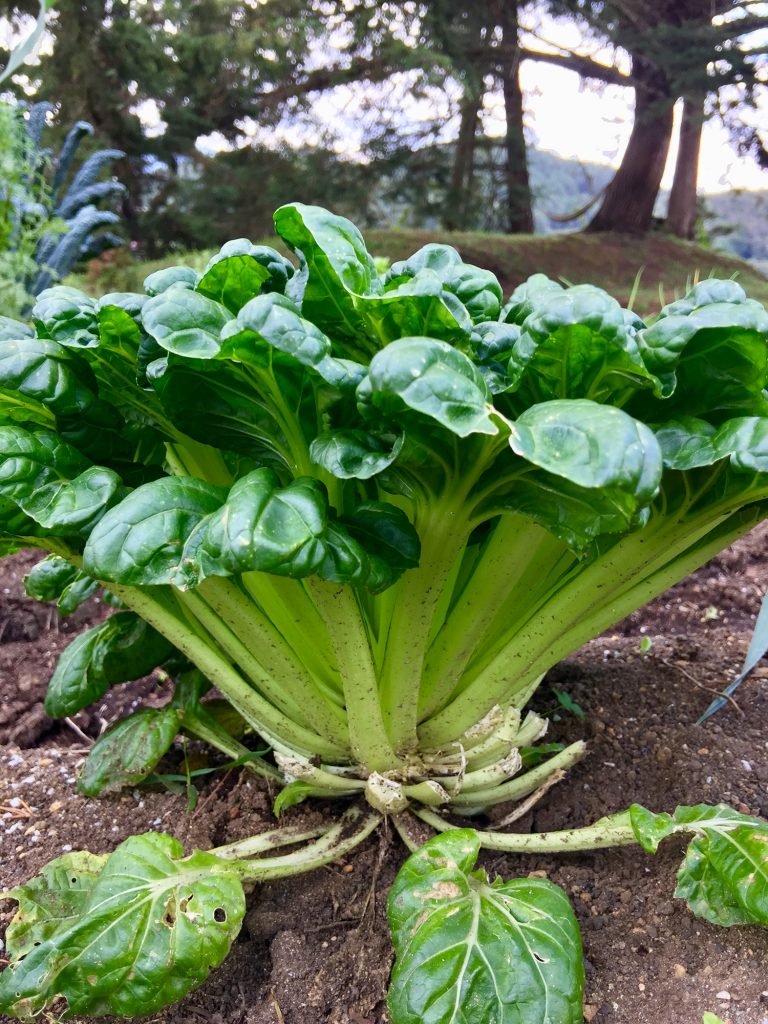 I walk the dogs three times a day, starting as soon as it seems dry enough, around 8:00 am.
It's never sloppy and muddy on the areas I walk (mostly roads) although it seems like it rains a lot through the night and early morning.
The dogs let me know when they need a walk or their food: they both come to me, within 15 min. of the same time every day, stare at me and bark.
The rest of the pictures are of our walks in the neighborhood.
Something about the morning walks in the cool, quiet, air are the best. I love being outside in the mornings when the weather's good.
These are weekend homes so most people aren't here during the week. So it's mostly just me and the dogs and the awesome views. The pictures don't quite capture the beauty but I hope they give you some sense of it.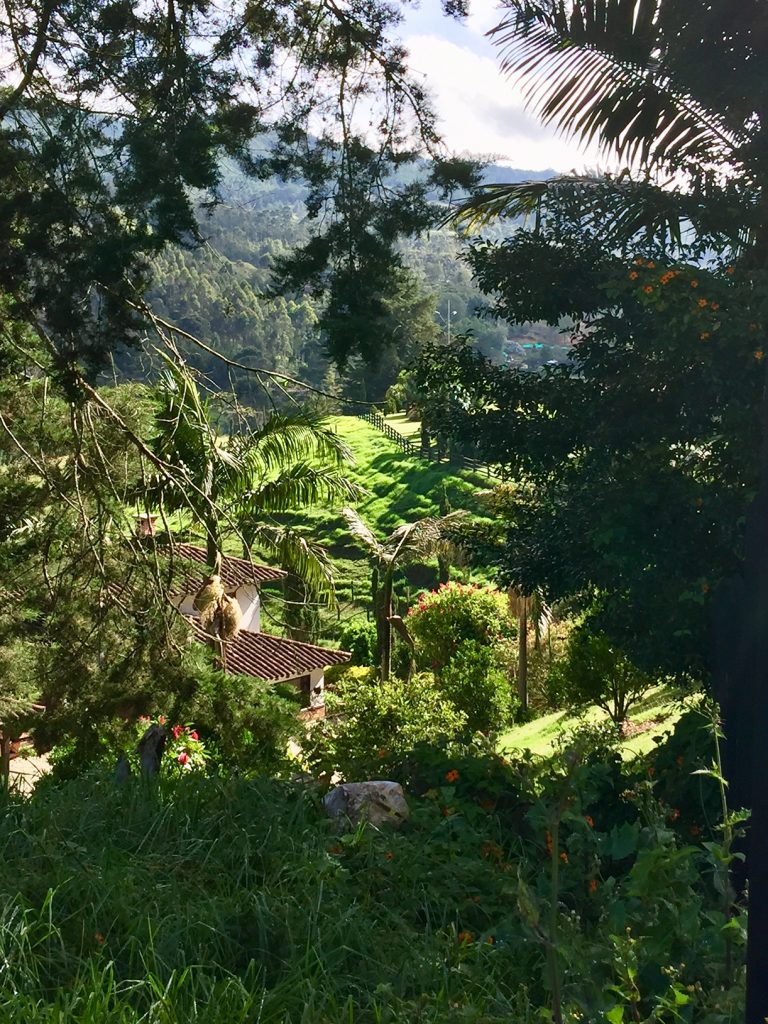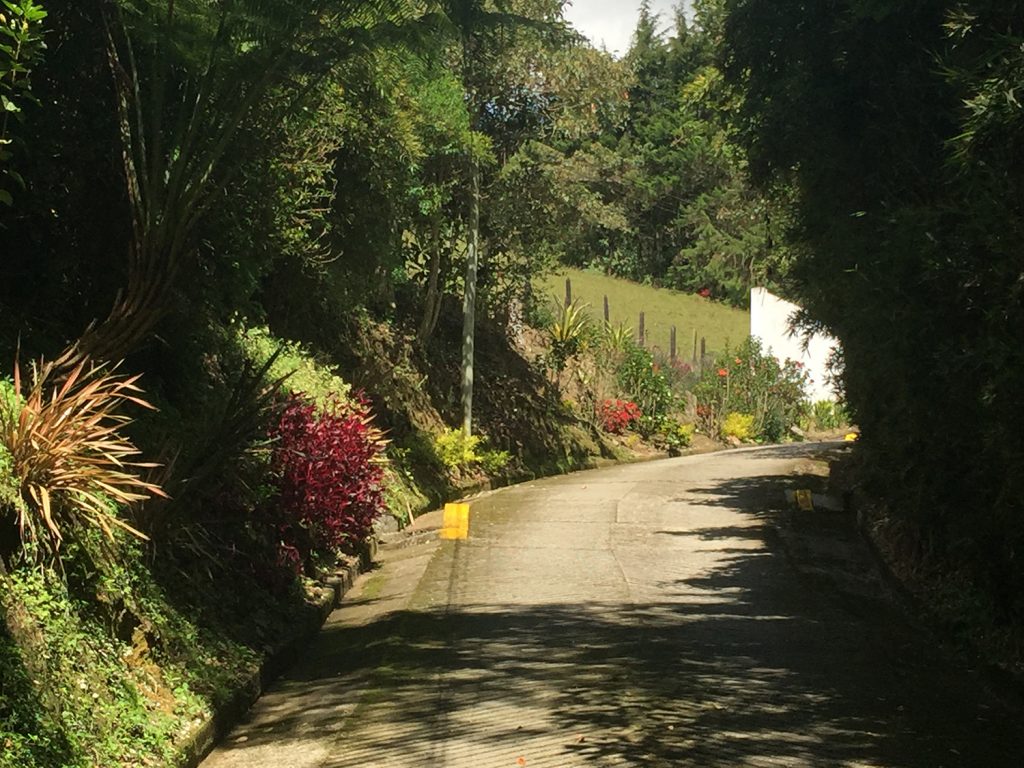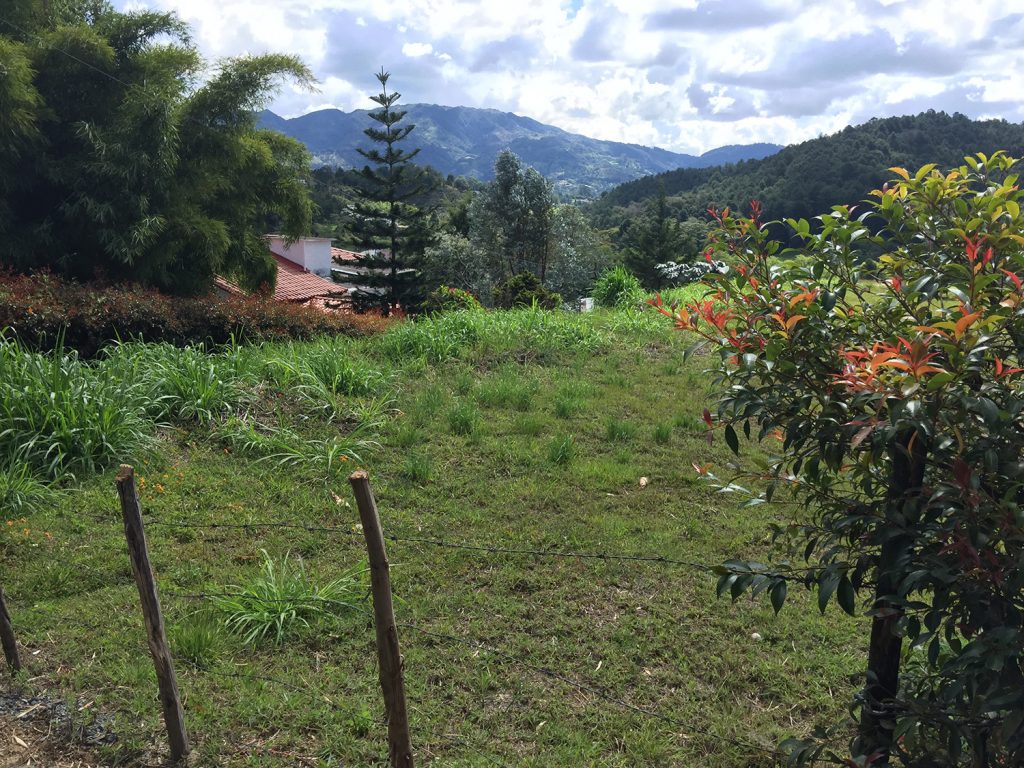 There's Nino below, the black lab I take care of. There's another dog I feed and walk, but he has another home, somewhere. We don't know where. He's fat and old and barky. He gets his way.