You'll miss Cabana Del Recuerdo in Envigado if you're not watching out for it. It's one of many businesses in the neighborhood along Caldas-Envigado (Cl. 38 Sur).
A single step inside and whoa…..where are we again? Who are you guys?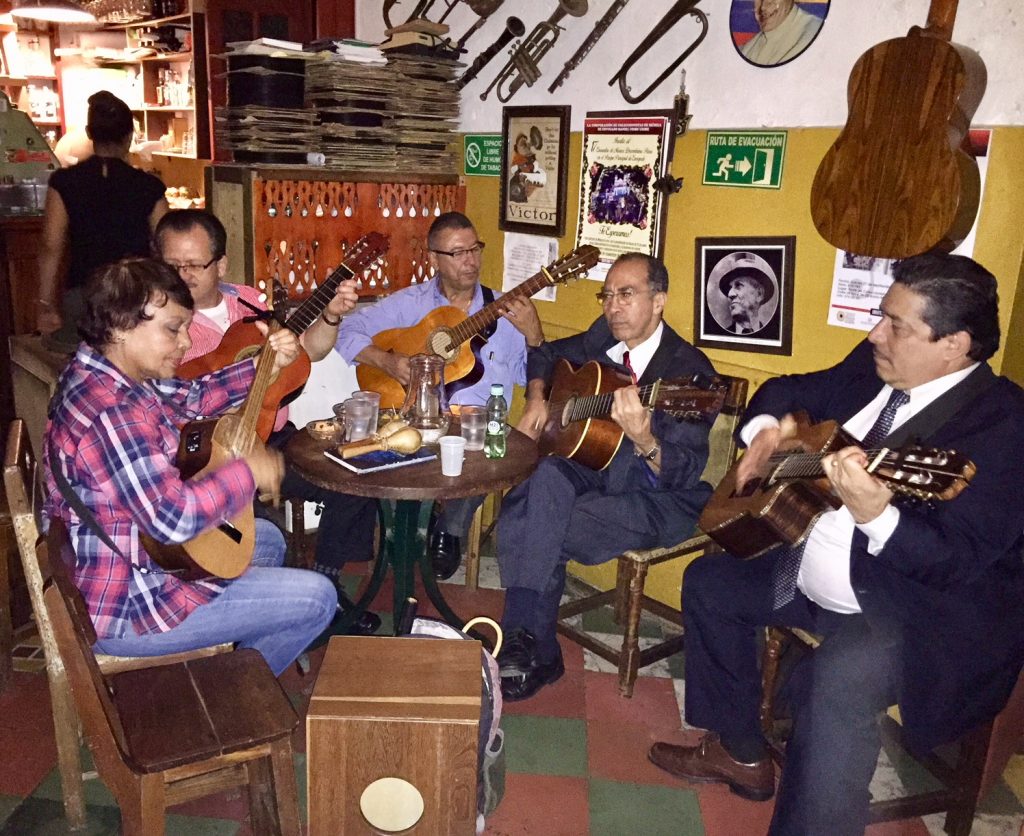 Eight or nine musicians come in and out of the group, sometimes for a song or two (one time with a beautiful hand-made harp), sometimes for the duration. 
I heard songs are about love and saw friends together, people on dates and men having genuine non-sexual caring friendships. What the fork?  Hugs, not back slaps. It's  going to take me a while to get used to seeing this flavor of humanity.