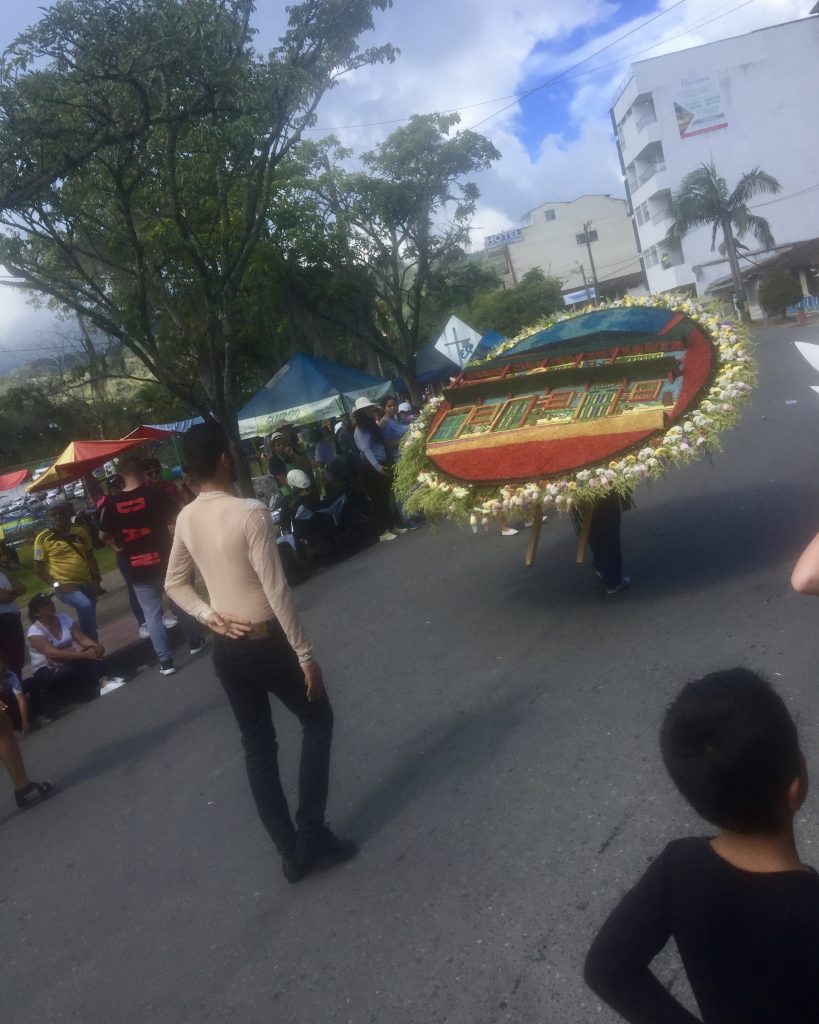 The Flower Festival in Antioquia (the "department" or state in and around Medellin) is a huge deal.
To give you an idea, the Flower Festival program is 32 pages long.
I attended a few events, some involuntarily, like the dog/flower festival near the city center, which was blocks and blocks and slowed the surrounding traffic to near halts.
My favorite was the event in Guatape, an exceptionally colorful, beautiful town around two hours from Medellin.
There was a parade, music and dance fitness.
I'm writing this mostly because my mom loves parades.
Most of this post is pictures of the parade and is primarily for her entertainment.
The hugely popular parade lasted about an hour.
The "moto-chivas" (in the picture on the left) are the Colombian version of Tuk Tuks that you see in Peru and Asia. They're motorcycles with a cover and seats attached. I used them to get from my AirBnB to the middle of town I could either walk 15 min or pay $2.
Chiva means something like Big Truck. In Guatape they're all super festive, decked out with color and design.
In the parade the job of the moto chiva drivers are to drive around in short, fast circles, drive fast toward an onlooker and at the very last second swerve away from the pedestrian. The intended targets (like me) usually scream and run away and everyone laughs.