Early winter here means Perfect Weather (around the mid 70s) … with a little rain and mud.
The tropical mountains around Medellin beg to be hiked, so in May, early winter, I went for a hike about an hour or so from Medellin.
It was gorgeous except for about 5% of the trails were quite muddy, but not in an unsafe way.  None of the three bridges we crossed were negatively affected by recent / daily rains, and we missed the rain altogether even though we hiked from around 9:30am to 2:30.
We passed through several small towns and stopped for snacks (arepas – like thick corn tortillas, Chocolo (sweet arepas made from a different kind of corn),  sandwiches) and drinks. I had a slice of pound cake as a snack and then later a toasted arepa with cheese and spicy salsa.
Before starting the hike, we got snacks in this snack stand and cafe and the other shops around it I'm not sure what all they were selling here, but there's a nest or two on display and some other interesting items.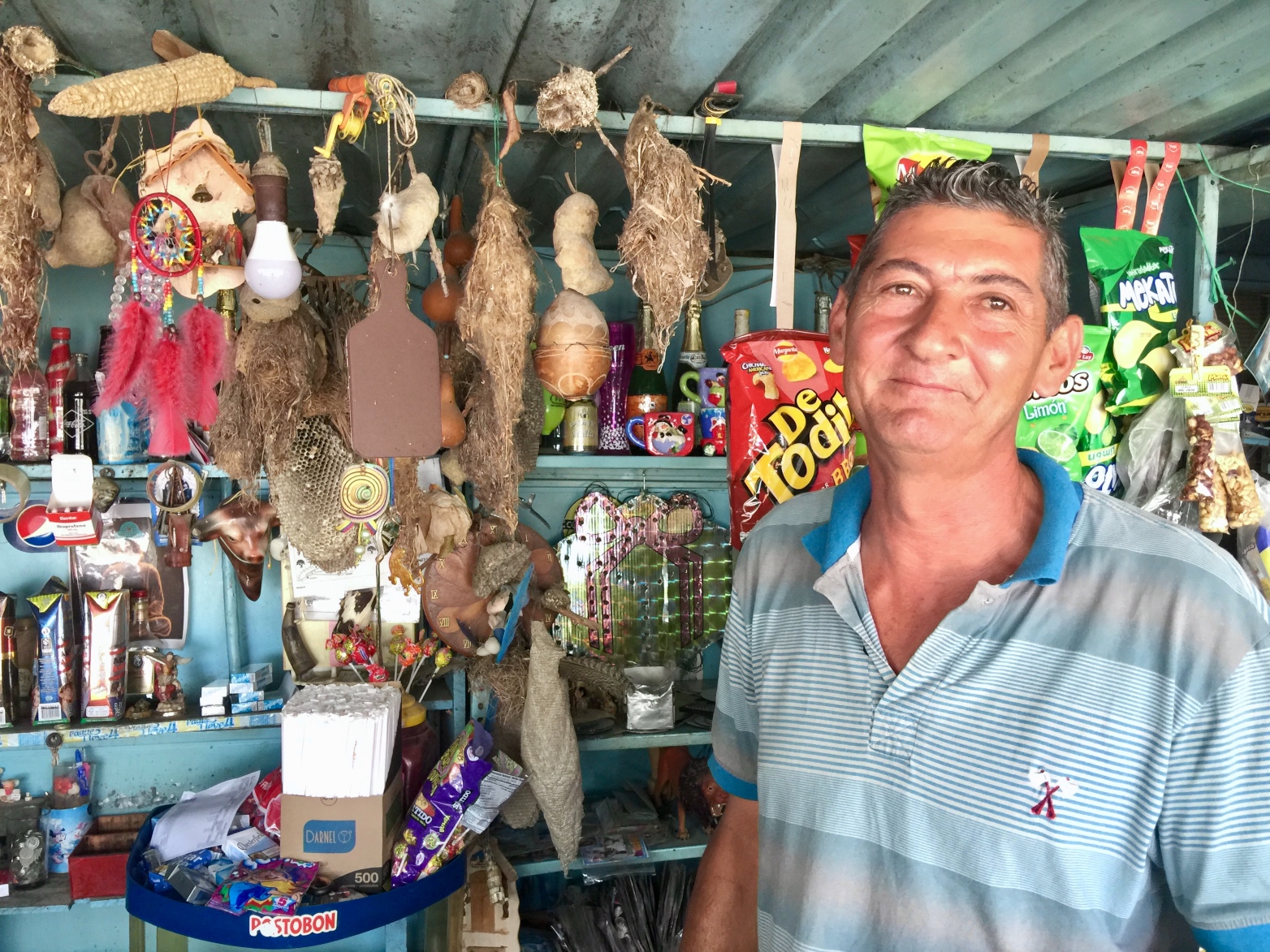 These guys, below, were across the street drinking "tinta" out of what seems like has become a tradition – plastic cups – and looking so charming and campesino.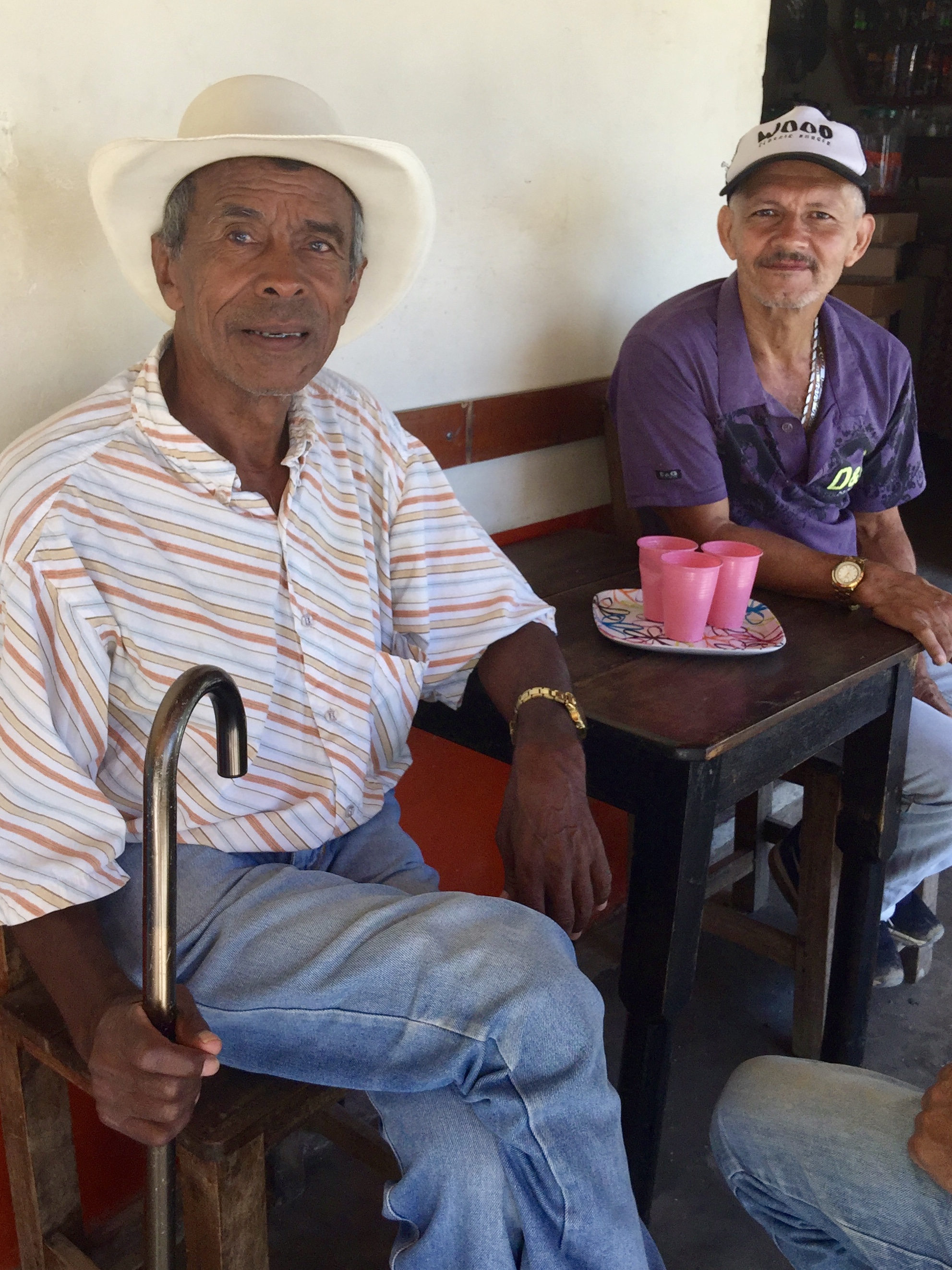 We headed out to the first bridge. I can't tell you how much I did not want to cross that bridge. I kept thinking that if a board broke or I misstepped I would fall straight through. I imagined one of the dogs on the hike would run by me or run up to me and bark or want to play and scare the heck out of me. I crossed it but it was torture.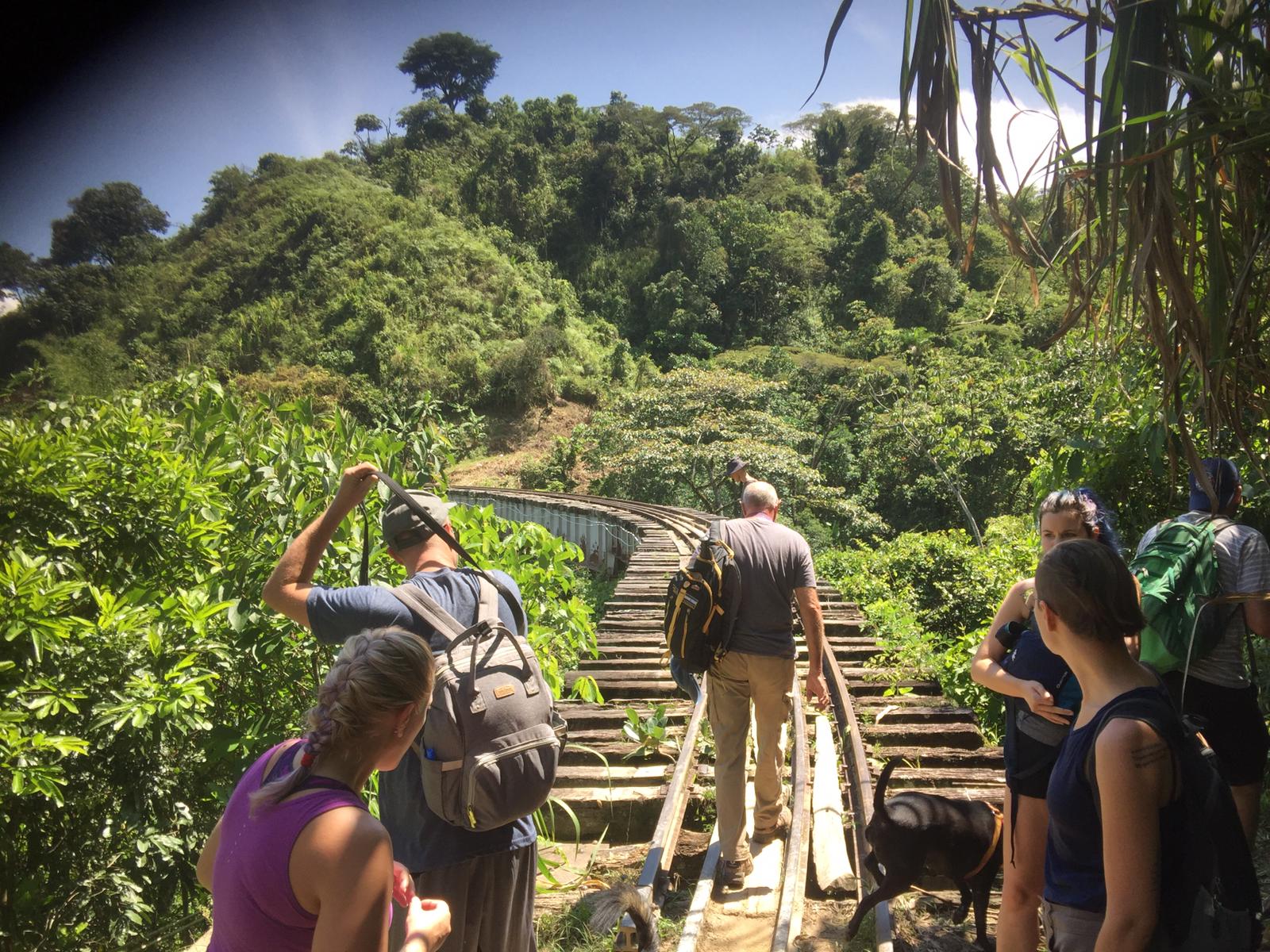 A few people brought their dogs and we met some new ones on the way. The dogs here are unusually calm. It's like the dogs know its socially unacceptable to bark, even friendly-bark, at people.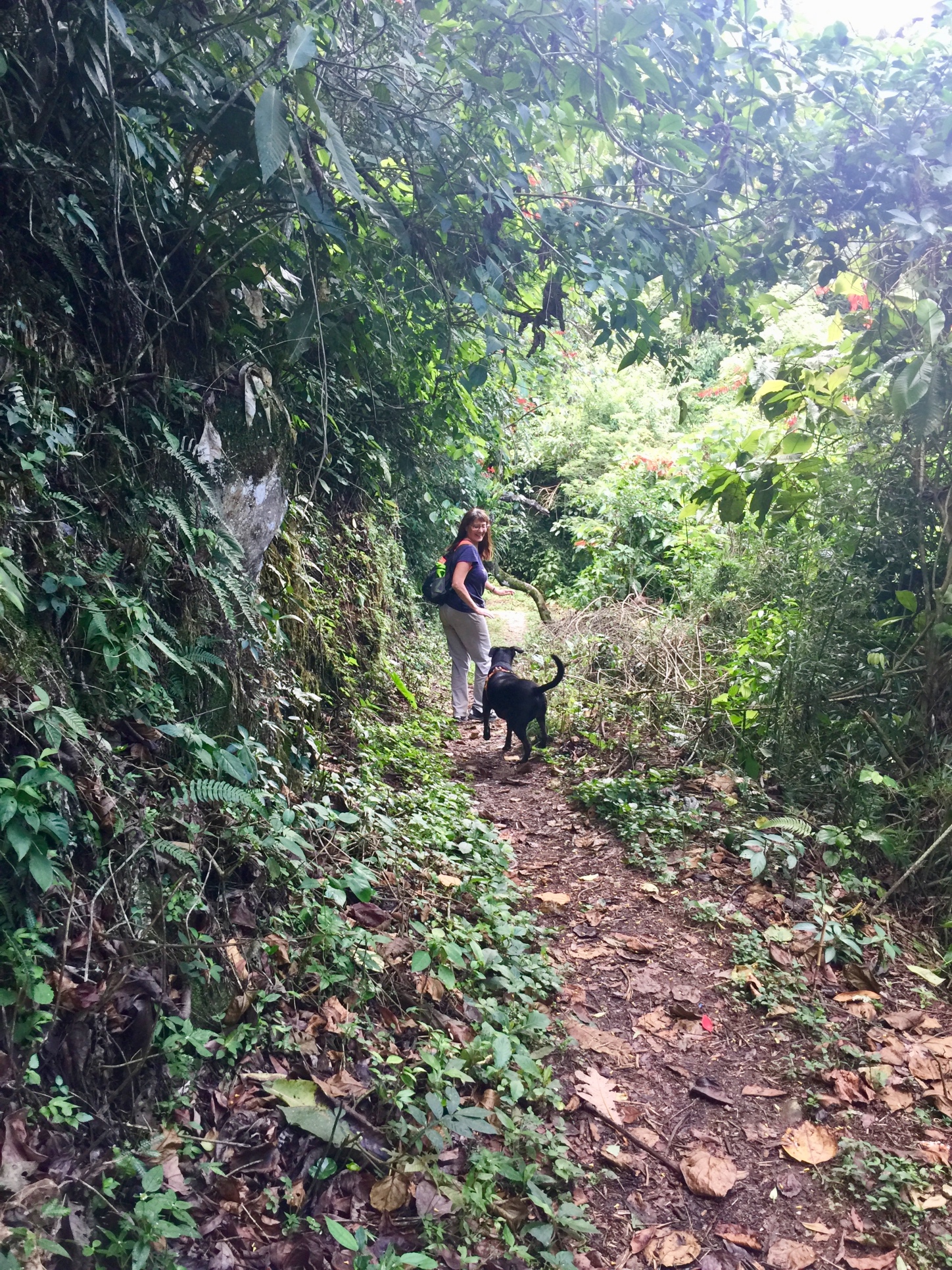 At least the second bridge had something to hold onto (as one might begin their free-fall descent down into the valley, I noticed).  I think of this one as the easy bridge.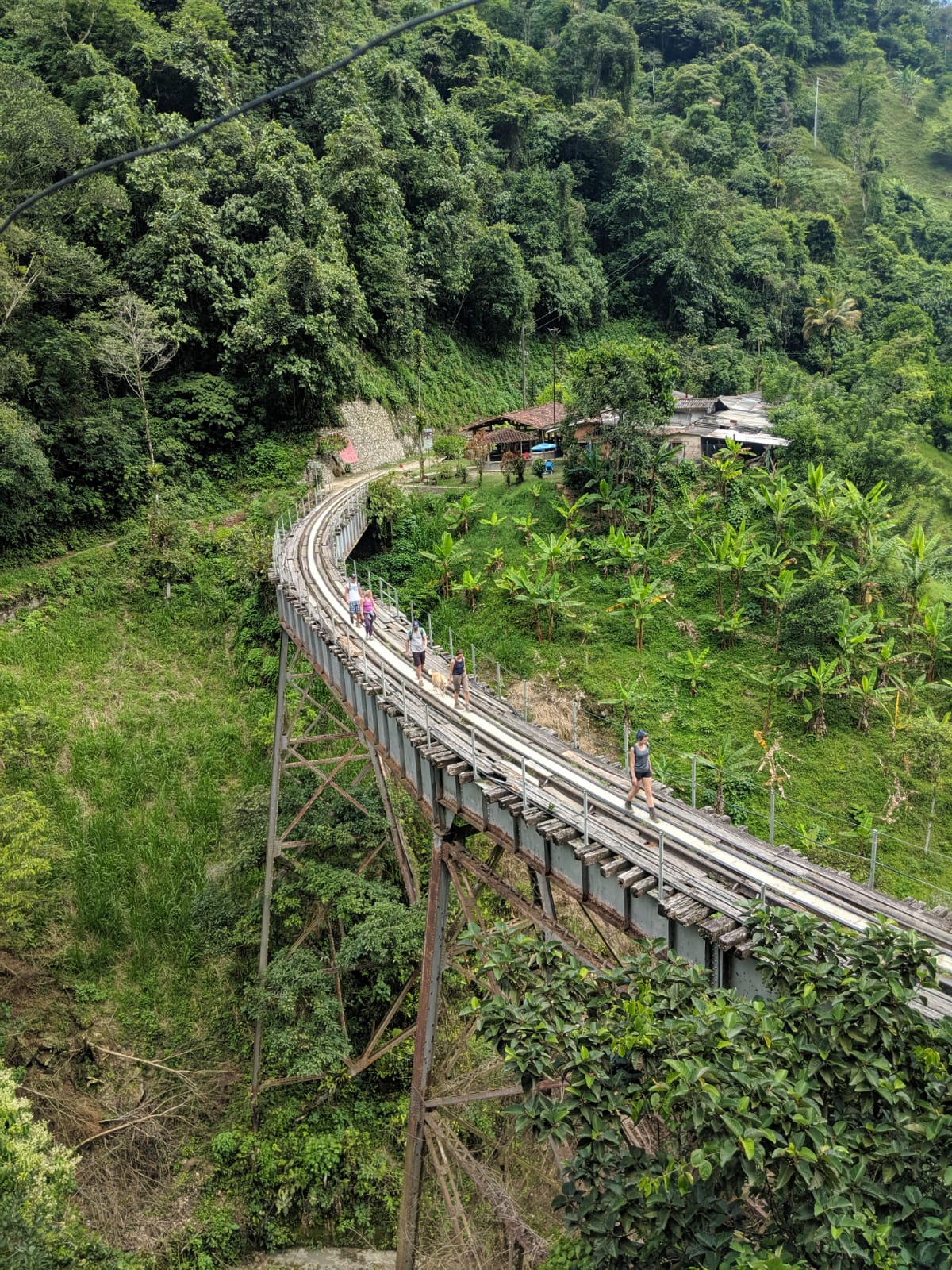 I said a little prayer of gratitude for still being alive here, while I had the chance. These little alters pop up anywhere.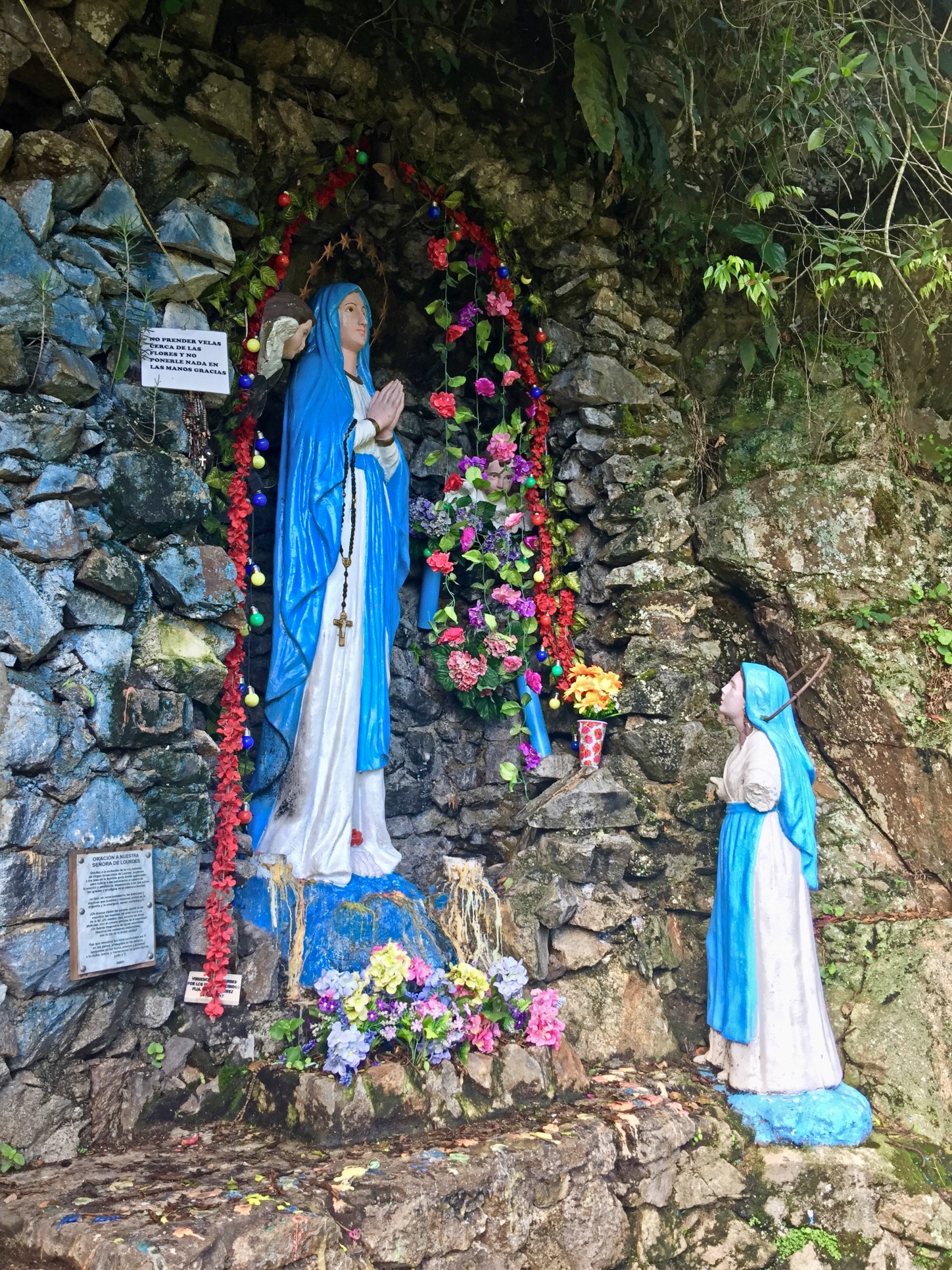 Onward: Wild coffee and impatiens found in many places along the trails.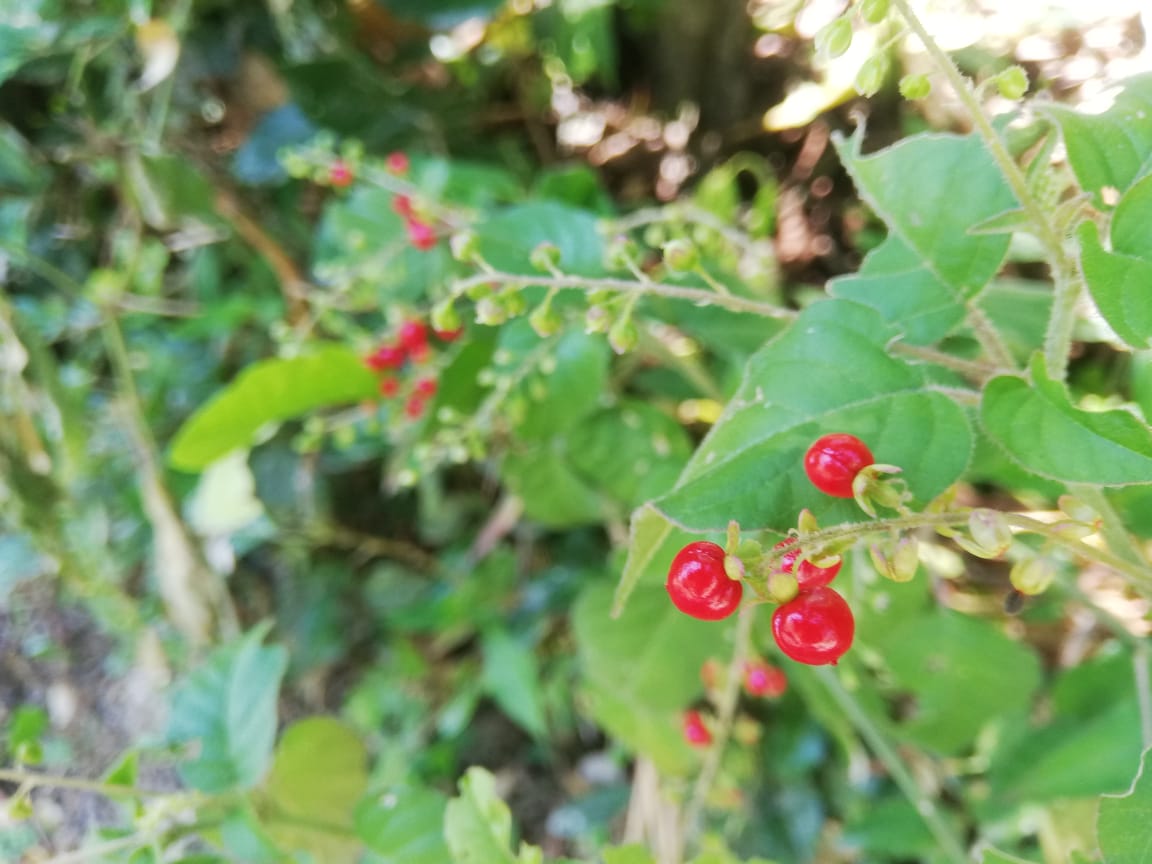 This last bridge was no problem (mostly because I thought I could survive the fall).
It was a challenge to take it all the beauty And keep up with the other hikers.
I loved this little house. We saw all kinds of houses along the roads and paths we took.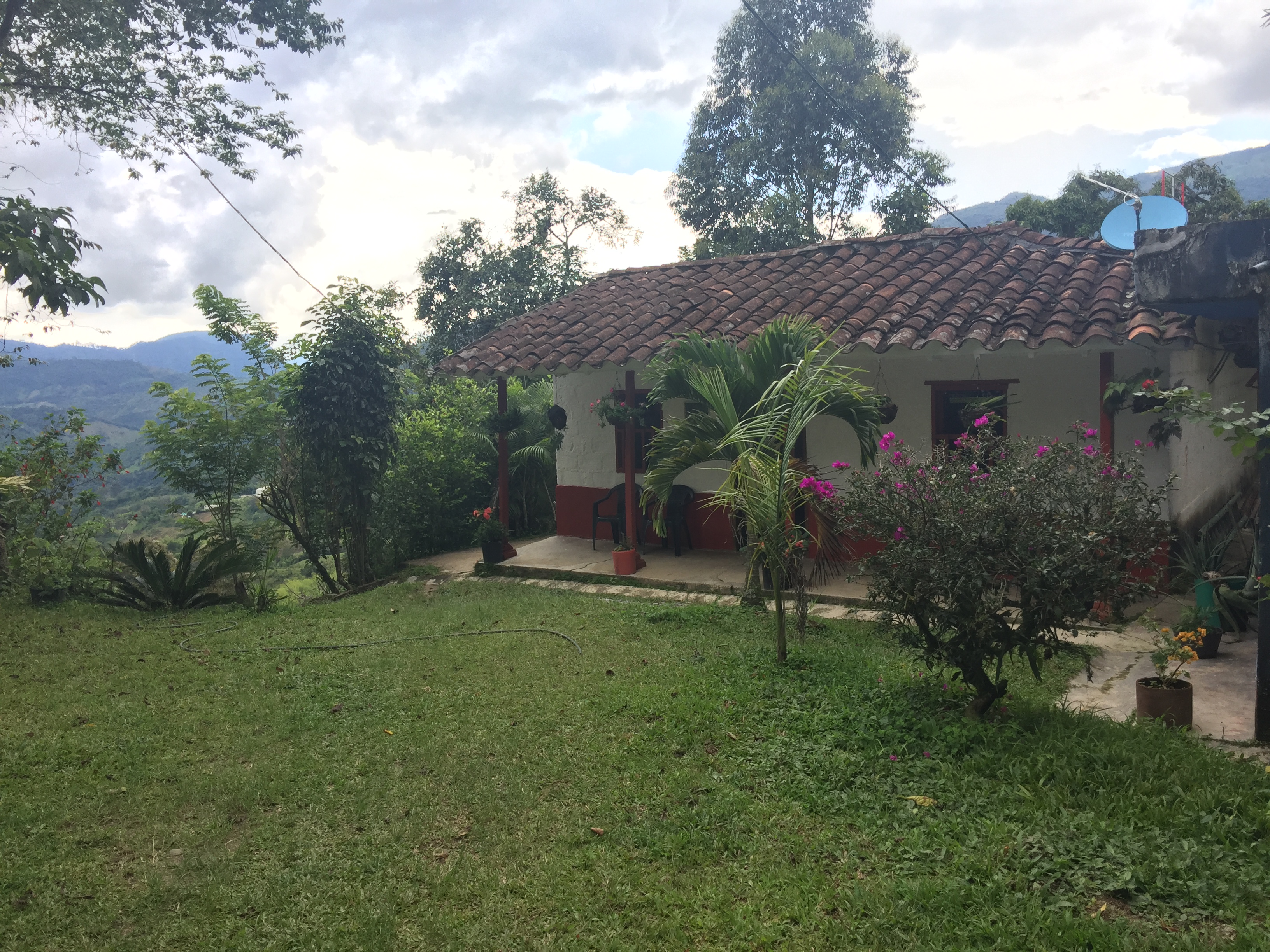 Someone knew this was a Brangus cow. The views were non-stop gorgeous.